Story and photos by Elmer V. Recuerdo
BORONGAN CITY, Eastern Samar—When 58-year-old Manuel Bagares was diagnosed with pneumonia in 2012, he felt a few lots his parents left him may have to go—a decision he knew would have a long impact on his family.
He tried seeking an admission in a district hospital, but he felt his condition instead worsened.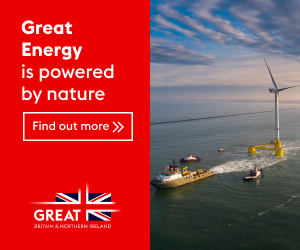 "There is no medicine, the doctor is hard to find, and the whole ambiance is sickening," he said.
A farmer and a part-time motorcycle technician, Bagares spends most of his time tending to a 3-hectare farm he inherited from his parents, making sure his vegetables are gowing and thriving, rain or shine.
So when he got sick with pneumonia and with no option but to seek admission in a private hospital, he knew a piece of his land may have to go. He sold a hectare to cover most of his bills that amounted to more than P100,000. He vowed never to be back in a hospital.
But last month Bagares was once again admitted in a hospital, this time to bring his youngest daughter who was experiencing abdominal pains for three days already. Wary of the possible expense, he asked the nurse at the front desk how much it would cost him. Instead of telling him the amount, he was directed to an office in the hospital where he filled out a form for health-insurance coverage.
"I felt relieved I didn't have to pay anymore. If this happened before, I would have saved that parcel of land my parents gave me instead of selling it away," he said.
Free medical services
SINCE October last year, when Gov. Dindo Picardal took over the helm of the province due to the frail health of his predecessor, reforms have been going on to improve the delivery of health services in the whole province.
At the very least, district hospitals in the whole province—all of them downgraded to community hospital level in the previous years due to lack of patients and available services—are now showing signs of functionality worth the trust of anybody seeking  medical attention.
Except for a few still needing some face-lifting, hospitals across the province have been repainted, broken facilities and equipment fixed, once-empty shelves of pharmacies now fully stocked with the most commonly used medicines, services for some common laboratory tests are now available, and ambulance service now easily available without a drama.
But what makes Eastern Samar stand out among other more affluent provinces in terms of health-care delivery is its "no out-of-pocket expense" for all patients admitted in all public hospitals. Whether a patient is poor or with capacity to pay, all hospital expenses are for free, including laboratory tests, medicine, ambulance services and even food.
Political will to bring poverty down
PICARDAL said that to bring changes, what his province needs are guts and determination, a strong political will and a sincere desire to uplift the condition of the people.
His far-fetched dream is to bring poverty incidence down from 40.1 percent in 2015, according to the Philippine Statistics Authority, to 25 percent in 2023.
"This is a tall order, but I am determined to do that," he said.
In 2012, a year before Supertyphoon Yolanda devastated the whole province, Eastern Samar was the second-poorest province in the country next only to Lanao del Sur.
Last year Picardal launched his flagship project called Proyekto 25 to rally the people of Eastern Samar to bring poverty rates down. Among the major components of this project was to provide free health services to all.
"When one gets sick, each family member gets affected and, sometimes, the breadwinner could not work because he had to attend to the sick family member," said Picardal in an interview with the BusinessMirror. "It gets worse when the breadwinner gets sick. Illness makes a poor family poorer."
Picardal believes that for the people in the province to be more productive, they have to remain healthy. One way of doing so is to ensure that health services are available for free, especially to the poor.
He set up extension offices of the Office of the Governor in five district hospitals to ensure free medical services are provided to the poor. When a prescribed medicine is not available at the hospital pharmacy, the extension office buys the medicine for the patient for free.
"For patients who could not be treated in the hospital, we bring them immediately to Tacloban," said Daniel Lagos, who manages the governor's extension office at Felipe Abrigo Medical Hospital. "Everything else, we provide them here for free, including food. There are instances when we even give them money for fare when the patient is really poor."
Bringing efficiency to public hospitals
WHILE many wonder how a poor province like Eastern Samar can provide free health services to its people, its officials said there are no tricks, but only the tried and tested formula—efficiency and transparency.
Eastern Samar Provincial Administrator George Erroba said among the first challenges they faced is to bring back the trust of local people on the capability of government hospitals. This includes refurbishing the dilapidated hospitals, making sure available equipment are working and pharmacies are stocked with the needed medicines.
Government health workers are also required to be at work all the time, its doctors are now discouraged to hold clinics in private hospitals. To compensate, the provincial government last month granted the full implementation of Magna Carta for Public Health Workers that has long been planned, but never implemented.
Patients seeking medical attention are asked if they are registered with the Philippine Health Insurance Corp. (PhilHealth). When a patient is not a PhilHealth member, the provincial government takes charge in registering the patient with PhilHealth and pays the fees.
"The province ensures everybody is covered by PhilHealth. We want to use the PhilHealth fund free hospitalization," Erroba said.
Erroba said the minimal amount of PhilHealth premium actually goes to government hospitals. Last year, for example, out of the P600-million PhilHealth fund that went to Eastern Samar, only P60 million went to provincial hospitals.
"This means that private hospitals were full. We know that when a patient is brought to a private hospital, some payments have to be made, especially services not covered by health insurance," he said.
Another challenge the provincial government is now working on is to bring back the old status of the hospitals before they were downgraded. This means government hospitals should accommodate more patients and more services should be made available.
"There is less PhilHealth coverage in a community hospital than a district hospital," he said.
To get more patients to avail themselves of free hospitalization, the provincial government is now encouraging specialists and consultants from Tacloban hospitals to moonlight in any government hospital in Eastern Samar. So far, it has already been able to contract the services of at least 10 doctors.
"A patient need not to go to Tacloban anymore. These top doctors in Tacloban will be here at least three days a week," Erroba said. "Bringing a patient to Tacloban for treatment is expensive."
Image credits: Elmer V. Recuerdo