The Philippines has officially regained its bird flu-free status following the publication of its "self-declaration" report on the web site of the World Organisation for Animal Health (OIE) on Thursday.
Manila, through a follow-up report, has formally informed the OIE that it has totally eradicated the avian influenza (AI) virus that struck Central Luzon nearly a year ago.
The fifth and final follow-up report by the Philippines since the outbreak of AI in Central Luzon was submitted by Agriculture Assistant Secretary for Livestock Enrico P. Garzon on June 27.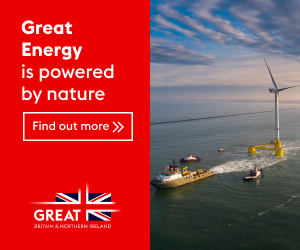 "There are no new outbreaks in this report," it read. "The event is resolved. No more reports will be submitted."
The report indicated that the AI outbreak that hit quail and layer farms in the provinces of Pampanga and Nueva Ecija was resolved on March 9.
The bird-flu outbreak was confirmed on August 7, 2017. It started as early as July 24, 2017, in two poultry farms in San Luis, Pampanga.
However, the Philippine report also indicated that the source of the Central Luzon AI outbreak is still "unknown or inconclusive" to date.
This is the first confirmed bird-flu outbreak in the history of the Philippines. Manila had been free from avian influenza before the virus hit farms in Pampanga last year.
The report enumerated the measures implemented by the Philippines in eradicating the AI virus, which include traceability, quarantine, official destruction of animal products, official disposal of carcasses, byproducts and waste, stamping out, control of wildlife reservoirs, zoning and disinfection.
The Philippines also undertook procedures to deactivate the pathogenic agent in products or by-products and ante and postmortem inspections.
The Department of Agriculture (DA), through the Bureau of Animal Industry (BAI), is set to apply the following measures: movement control inside the country, surveillance within and outside the containment and/or screening procedures.
The Philippines recorded four bird-flu outbreaks across Pampanga and Nueva Ecija, which resulted in the deaths of 73,357 birds. The government culled a total of 407,840 susceptible birds in San Luis, Pampanga, and the municipalities of Jaen, San Isidro and Cabiao in Nueva Ecija.
The publication of Manila's report on its AI status means local producers could now resume the export of Philippine poultry.
Since the AI outbreak in August 2017, the Philippines has been banned from shipping poultry products to South Korea, Japan, the United Arab Emirates and Saudi Arabia.
"Local poultry products are still barred in other countries. Our trading partners are still awaiting our report to the OIE," BAI National Veterinary Quarantine Services Division chief Florence D. Silvano told the BusinessMirror in April.
Once the Philippines is declared as bird flu-free, Silvano said the DA through the BAI, could request its trade partners to lift the import ban imposed on local poultry.