WASHINGTON—President Donald J. Trump is suggesting his administration may back away from previously announced plans to impose limits on Chinese investment in American technology companies and high-tech exports to China, instead choosing to call upon Congress to act.
Trump, during a meeting with lawmakers, pushed back on recent reports that the United States was preparing the investment restrictions and suggested the administration could do it through the foreign investment reviews under the Committee on Foreign Investment in the United States (CFIUS).
"We have to protect these companies. We can't let people steal their technology," Trump said when asked if the administration was preparing the investment restrictions. He said the US technology could be protected through CFIUS. "We have a lot of things that we can do it through and we're working that out," he said.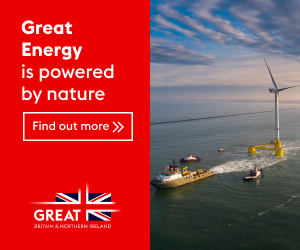 The administration is expected to urge Congress to finalize legislation modernizing a law that allows the government to review foreign investments for national security concerns, according to a person familiar with the plans who spoke under condition of anonymity and was not authorized to speak publicly.
The House approved a bill on Tuesday that would make changes to the CFIUS law. The provisions are expected to be considered as part of a joint House-Senate conference committee reviewing a defense policy bill approved by the Senate last week.
Treasury Secretary Steven Mnuchin on Twitter on Monday called media reports that the administration was readying investment restrictions on China "false." Mnuchin said any restrictions would not be aimed solely at China but at "all countries that are trying to steal our technology."
The comments ran counter to a May 29 White House statement: "The United States will implement specific investment restrictions and enhanced export controls for Chinese persons and entities related to the acquisition of industrially significant technology." It said the controls would be announced by June 30 and would "be implemented shortly thereafter."
Trump's White House has charged Beijing with conducting predatory practices in an attempt to undermine the US edge on technology, including cybertheft and forcing US companies to turn over technology in exchange for access to China's market. The US is planning to impose tariffs on $34 billion in Chinese goods on July 6, an amount that could reach $450 billion if China refuses to back down and retaliates with sanctions of its own.
Amanda DeBusk, chairman of the international trade practice at Dechert LLP and a former Commerce Department official, said the move away from broad restrictions on Chinese investment "would be a conciliatory step" that might lead to a US-China cease-fire on trade before tit-for-tat tariffs begin to kick in.
DeBusk noted that trade tensions have driven the US stock market down in recent days and said that Trump may be seeking a way to avoid "a potentially catastrophic" trade war with China.
Image credits: AP/Evan Vucci