THE Philippines should recover from its 10-point drop in digital competitive ranking in the next two years, as green shoots of recovery start to bud with the government's stepping in to bridge the digital divide through infrastructure buildup and companies' allocating more money for their digital-transformation initiatives.
International Data Corp. (IDC) Philippines Manager Sudev Bangah said the country should recover from its plunge into the 56th spot in the 2018 World Digital Competitiveness Rankings of Switzerland-based International Institute for Management Development (IMD) by 2020.
"Usually we see a two-year time period where everything sort of stabilizes and everyone gets excited," Bangah told the BusinessMirror. "It's when everyone immerses themselves within the technology and that's when you see the fruit of technology." He said the country's sharp decline in the digital competitiveness rankings from last year's 46th spot is "extremely typical of a country in transition."  "We've seen that very typically of a lot of countries across Southeast Asia who go through a cycle especially when they're involve in digital moving away from extreme simplistic information and technology spending to something a little bit more complex; and that's where we see the Philippines right now," Bangah said.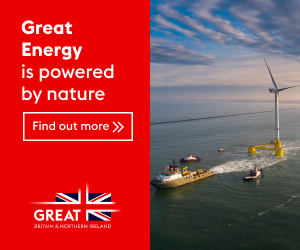 Companies in the Philippines today are now seeing the need to increase spending on their digital transformations, which are widely defined as the continuous process by which enterprises adapt to drive disruptive changes in their customers and markets by leveraging digital competencies to create new business models, products and services.
Known in the tech industry as DX, digital transformation enables enterprises to seamlessly blend digital and physical business and customer experiences while improving operational efficiencies and organizational performance.
Industry spending for information and communications technology is projected to grow to $20 billion per year by 2020.
"However, there is this huge base which is still unaware of the benefits they can get and I think if I have to characterize the Philippines, that smaller base is really quick in adopting, but there is that fatter base which clearly requires someone's help to truly transition. I think that's what we're doing today," Bangah noted.   Another key ingredient to improving the digital competitiveness in the Philippines, Bangah said, is government support.
"When you land the fruit of technology and the government gets behind it, as well, that's when you see more transitioning on a country-wide level rather than state-wide or city-wide division," he said.  The government is currently in the process of crafting rules and regulations for the search of a third major telco player—an entity seen to spur further competition in the duopolistic telco market in the Philippines.  It is also finishing up the National Broadband Plan, a blueprint for the development of an Internet backbone created by the government to bolster Internet access in the country, as well as bridge the digital divide commonly seen in the provinces.
The latest ranking considers the three following factors in its rankings: knowledge, technology and future readiness.  The Philippines's rankings plunged largely due to the severe drops in areas like adaptive attitudes (from 50th to 60th) and business agility (from 23rd to 31st). Likewise, among the country's major weaknesses were reportedly communications technology and Internet bandwidth where it ranked 62nd and 61st, respectively, out of the 63 countries included in the study.