"Pagbabagong Ipinaglaban, Alay sa Masaganang Kinabukasan (Our struggle for change, our gift to the future). I dislike government slogans except for Tourism Secretary Mon Jimenez's "It's more fun in the Philippines" because it happens to be true. Even for Filipinos who left home to find better paying and more intellectually challenging work abroad, it is true: it is more fun in the Philippines when you've made enough to go home to replenish your energy before taking up again your work abroad—work beneficial to you, your family and community back home—as it is useful for your host country. We are known for this and we are grateful for our hosts abroad.
"The previous slogan, Matatag na Republika or Strong Republic did nothing, because that is not something you say but something you show; until the strength is so self-evident there is no need to say it. Strength speaks for itself. And it is not wrong to interpret bragging about one's strength as a sign of one's real weakness. Hence the unnecessary and self-defeating chest-beating done by parvenu powers today.
"But 'fighting for change as this generation's gift to the future' sounds about right. President Duterte became president because of a desire for change; a desire so strong and widespread that no amount of money and machinery could make any of his rivals catch up. That desire was known to almost everyone except the minority that voted for the losing candidates; among them my own very talented niece— Assumption Convent bred and Boston College polished—for whom I of course voted because I am Filipino; and for Filipinos it is always family first and the devil take the hindmost. We are Latin that way.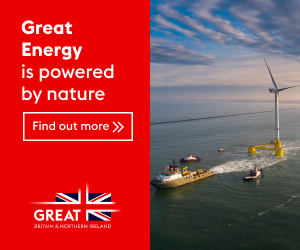 "But the people, the poor—and in great numbers the middle class and rich— wanted change. And strangely enough they all wanted the same change and nothing more: from lawlessness to order, from insecurity to safety, from confusion to clarity about a few essential things—like getting home without getting mugged and having children without ending up with addicts who will never move out of your house until the ambulance comes to take them away. And from helplessness to a sense of take-charge, each of his or her own life, and of a country on the verge of disintegration into drugs but clueless about it.
"He did not propose, let alone impose, his idea of the future. He barely outlined a particular vision of the future. Instead he promised to clear the stage of what stands in the way of the country's progress: by bringing order to things in disorder, stopping the criminality and anarchy feeding off a culture resigned to corruption, impunity and incompetence. He has specifically addressed the threat drugs pose to the very ability of a people to exist as a nation, or even possess a national vision instead of a chemically-induced delusion. It is this I have tried to convey: that the first principle of political institutions is justice, and the first purpose of government is to protect the good from the bad and not the bad from justice. Though there have been tragic…truly tragic mistakes.
"The President has not invented new priorities; but set the old tried-but-rarely-tested ones aright. He has made us face reality instead of make-believe—not least the weakness of the Republic in the face of armed threats—from insurgencies and terrorism at home; and from the provocations of new friends and being taken-for-granted by old friends abroad.
"Tonight is the 120th anniversary of the Independence of the First Republic in Asia, and a charter member of the United Nations even before it regained independence from the United States. Distinguished guests, ladies and gentlemen, friends of the Philippines, it is not an easy world to understand out there, let alone to cope with; but we can fight for change and—win or lose—give at least the sincerity of our endeavors if not their success as our gifts to our respective countries' futures. Please raise your glasses and join me in a toast: to the Republic of the Philippines; and to the nations of the world united here on this happy occasion. Cheers."