INSPIRATION doesn't always beam from the high heavens. Sometimes, it comes from a speech by Chris Pratt about the importance of breathing and praying and keeping bathroom trips odorless.
The blockbuster leading man delivered a rousing acceptance speech last week as he took the MTV Movie & TV Awards stage to receive the Generation Award, the rebranded lifetime achievement award that was once a tongue-in-cheek recognition handed to the likes of Friday the 13th serial killer Jason Voorhees and Chewbacca.
The award is now bestowed to artists who have shown a "variety of impressive roles, a personal and professional flair and, of course, an awesome level of talent." Pratt is described on the MTV Movie & TV Awards web site as "one of Hollywood's most renowned and sought-after actors" whose "remarkable body of work has turned him into a household name" from playing Andy Dwyer in the political satire TV sitcom Parks & Recreation to starring as a dinosaur tamer and space outlaw in a pair of Hollywood blockbusters.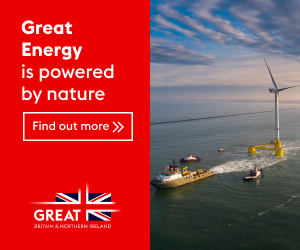 In his acceptance speech that could've easily been a trite of "thank yous," the actor serviced a higher cause. He took the opportunity to give meaning to what the night's biggest award stood for by imparting life guidelines to the young viewers, delivered with a Pratt-esque mix of wit and wisdom.
"This being the Generation Award, I'm going to cut to the chase and I'm going to speak to you—the next generation. I accept the responsibility as your elder, so listen up," the 39-year-old actor said. "This is what I call 'Nine Rules from Chris Pratt: Generation Award Winner.'"
No. 1: "Breathe—If you don't, you'll suffocate."
No. 2: "You have a soul. Be careful with it."
Life's noise can be too complex that we sometimes forget about the basics. Pratt reminded us that whatever situation we find ourselves in, we can always do the one thing that keeps us alive, and see value in the possession we all have.
No. 3: "Don't be a turd. If you're strong, be a protector. And if you're smart, be a humble influencer. Strength and intelligence can be weapons, and do not wield them against the weak. That makes you a bully. Be bigger than that."
No. 4: "When giving a dog medicine, put the medicine in a little piece of hamburger, they won't even know they're eating medicine."
Compassion is the main message of Pratt on Rule Nos. 3 and 4, even though the latter makes use of a rather unusual imagery. Speaking of weirdness, wait until Rule No. 7. Moving on:
No. 5: "Doesn't matter what it is, earn it. A good dead, reach out to someone in pain, be of service, it feels good and it's good for your soul."
No. 6: "God is real. God loves you. God wants the best for you. Believe that. I do."
This isn't the first time that the Christian actor used the spotlight to talk about faith. In a Vanity Fair cover profile early last year, Pratt said his spiritual turning point came when a man approached him during his hedonistic years in Hawaii.
The stranger asked him about his plans for that night, and Pratt said he was going out for a drink and party. Pratt asked for the reason behind the question, and the man responded: "Jesus told me to talk to you…"
"At that moment," Pratt told Vanity Fair, "I was like, I think I have to go with this guy. He took me to church. Over the next few days I surprised my friends by declaring that I was going to change my life."
No. 7: "If you have to poop at a party, but you're embarrassed because you're gonna stink up the bathroom, do what I do: lock the door, sit down, get all the pee out first. Okay? And then, once all the pee's done, poop, flush, boom. You minimize the amount of time the poop is touching the air, because if you poop first, it takes you longer to pee and then you're peeing on top of it, stirring it up, the poop particles create a cloud, it goes out and then everyone in the party'll know that you pooped. Just 'n just trust me, it's science."
You've been warned.
No. 8: "Learn to pray. It's easy, and it's so good for your soul. And finally…"
No. 9: "Nobody is perfect. People are going to tell you you're perfect just the way you are, you're not. You are imperfect. You always will be. But there is a powerful force that designed you that way, and if you're willing to accept that, you will have grace. And grace is a gift. And like the freedom that we enjoy in this country that grace was paid for with somebody else's blood. Do not forget it. Don't take it for granted."
Pratt wrapped up his speech by saying, "God bless you. Please get home safely." Always the good guy, isn't he?