The world's two most important oil benchmarks are behaving very differently in the aftermath of the Organization of Petroleum Exporting Countries's (Opec) meeting in Vienna.
Brent crude is being pared back by Saudi Arabia's pledge to boost output after an ambiguous Opec pact and contradictory statements from other nations spurred a price jump on Friday, while shrinking stockpiles are supporting West Texas Intermediate (WTI). The spread between the European and US markers narrowed more than 16 percent Monday and has almost halved in under a week.
While the prospect of more Opec crude is weighing on Brent, Goldman Sachs Group Inc. says even an aggressive output boost will lead to only a slim surplus that would leave the market with little remaining spare capacity. Stockpiles at the biggest US storage hub have slumped for five weeks with the start of the summer driving season when demand peaks. Those declines may accelerate as a Canadian oil-sands outage leads to a North American supply shortage, propping up WTI, the bank said.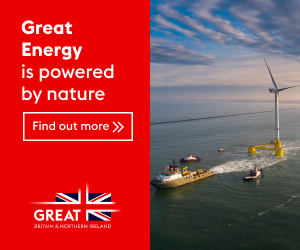 "The spread between WTI and Brent is shrinking as Opec's output increase is having a bigger impact on Brent than WTI," said Hong Sungki, a Seoul-based commodities trader at NH Investment & Securities Co. "Cushing stockpiles are quickly withdrawing as the US summer driving season boosts refiners' demand for crude, supporting WTI prices."
Brent futures for August settlement fell as much as $1.81 to $73.74 a barrel on the ICE Futures Europe exchange, and traded at $74.22 at 7:40 a.m. in London. The contract gained $2.50 to settle at $75.55 a barrel on Friday.
In contrast, WTI crude for August delivery dropped only 17 cents to $68.41 a barrel, after gaining earlier. The contract jumped 4.6 percent to $68.58 on Friday. Total volume traded was more than double the 100-day average. The differing reaction narrowed Brent's premium to $5.81 from more than $10 last week.
Futures rose 1.8 percent to 467.4 yuan a barrel on the Shanghai International Energy Exchange in afternoon trading, after edging down 0.2 percent on Friday.
Saudi Energy Minister Khalid Al-Falih signaled a real supply gain approaching 1 million barrels a day after Opec adopted a pact aimed at lifting output. He was seeking to reassure the market after several cartel members said the actual increase will only reach 700,000 because some nations are incapable of pumping more.
The Opec deal, which was reached after a last-minute compromise with Iran, is a victory for Saudi Arabia and Russia that initially proposed an increase. Output curbs by the group and its allies since last year helped eliminate a global glut and boosted Brent to $80 a barrel for the first time since 2014. They now have more room to respond to supply risks and moderate prices at a time when US sanctions threaten to disrupt Iranian and Venezuelan exports.
Iran said it doesn't believe buyers of its oil will get waivers from the US government that would allow them to continue purchasing cargoes after President Donald Trump's renewal of sanctions. That's a signal that exports from the Islamic Republic may fall much further, more quickly than expected.
Technically, Opec and its partners will strive to reach 100 percent compliance with production quotas adopted about 18 months ago, according to a communique published after the meeting last week. The group's compliance rate was at 162 percent in May, according to Bloomberg calculations based on OPEC's secondary source data.
Russian Energy Minister Alexander Novak said his country can boost output by 170,000 to 200,000 barrels a day, and Al-Falih floated a month-on-month range of 250,000 to 400,000 barrels a day increase. Meanwhile, every minister seemed to have his own interpretation of what the hike meant for the market. Iran saw less than 700,000 additional barrels a day and Iraq predicted it could be as much as 800,000.
Discord remains
Al-Falih's assurance to keep the market in balance, backed by his Russian counterpart, came after Trump slammed Opec for artificially inflating prices, as well as more conventional lobbying by major oil buyers. While the group has struck a deal, Iran and Venezuela criticized the Saudi position, saying the accord didn't allow any member to replace one another's market share.
Meanwhile, the biggest US shale region will have to shut wells within four months because there aren't enough pipelines to get the oil to customers, according to Scott Sheffield, the chairman of Pioneer Natural Resources Co.