Clyde Mondilla hopes to snap a string of poor finishes halfway through the season right at home as he rejoins the stellar field in the International Container Terminal Services Inc. (ICTSI) Del Monte Championship unfolding tomorrow at the Del Monte Golf Club in Manolo Fortich, Bukidnon.
After a four-title romp last year that netted him the Order of Merit plum, Mondilla struggled with poor form this year. He tied for 24th in The Country Club Invitational, placed 56th in the Solaire Philippine Open and missed the cut in the Philippine Golf Tour's (PGT) Eagle Ridge Challenge, the Delimondo National Pro-am and the PGT Asia (PGTA) legs at Riviera and Manila Southwoods and limped to 41st place in the Philippine Masters he won last year.
He blamed his bad back for the dip in form and even skipped last week's Apo Invitational to prepare for this week's battle, where he hopes to herald his comeback with a strong finish or a victory on a course he calls home.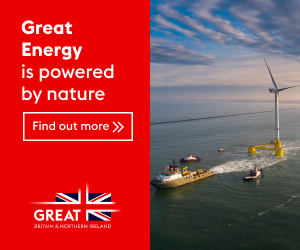 Joining him in the title chase in the P3-million event put up by ICTSI and organized by Pilipinas Golf Tournaments Inc. is fellow Del Monte son Frankie Miñoza, the runaway winner when the tournament held its last stop here in 2013.
But Asia's former No. 1 has slowed down the last few years and coupled with the surge of a slew of young players, he has been content in lending his name in each PGT tournament and providing inspiration to the future stars of the sport.
Meanwhile, Apo Invitational winner Jobim Carlos heads the elite cast vying in today's (Tuesday) pro-am tournament, where they will be paired with the amateur guests and officials of the event's chief backers, including ICTSI, BDO, KZG, Custom Clubmakers, Meralco, Sharp, Champion, Summit Mineral Water and PLDT.
They include Elmer Salvador and Albin Engino, who tied for second at Apo, Philippine Masters champion Jerson Balasabas, PGTA Southwoods winner Jay Bayron, Mars Pucay, two-time PGTA winner Jhonnel Ababa, Mhark Fernando and multi-titled Tony Lascuña.
Meanwhile, others gearing up for tomorrow's start of the Del Monte leg offering a top purse of P550,000 are Johvanie Abaño, Ira Alido, Tonton Asistio, Ferdie Aunzo, Rufino Bayron, Jun Bernis, Michael Bibat, Ramil Bisera, Marvin Dumandan, Anthony Fernando, Zanieboy Gialon, James Ryan Lam, Rene Menor, Robert Pactolerin, Justin Quiban, Nilo Salahog, Orlan Sumcad and Arnold Villacencio.
Guido van der Valk, on the other hand, leads the foreign challenge with the Manila-based Dutchman, who won the PGT Eagle Ridge in March, raring to make up for his missed cut stint at Apo. Others tipped to contend are Americans Lexus Keoninh and Nicolas Paez, Koreans Park Jun-sung, Kim Joo-hyung and Kim Sung-wook, Japanese Issei Mori, Taisei Mochita and Keisuke Takahashi and Salvador Paya Vila of Spain.