WARSAW, Poland—Smoking causes heart disease, stroke and lung cancer, among many others. However, smoking-related diseases are not caused by nicotine.
The sickness and death caused by smoking is due to the burning of dried tobacco leaf, which produces poisonous gases, such as carbon monoxide, formaldehyde and cyanide that are inhaled by the smoker.
This was the key message of two Australian doctors, who are advocating for tobacco-harm reduction in their country, where buying, possessing or using liquid nicotine in e-cigarettes is illegal without a doctor's prescription.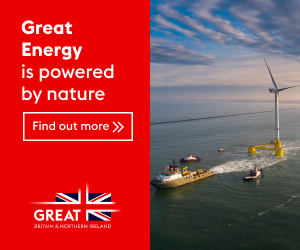 "Nicotine is what causes addiction to smoking, but nicotine is relatively harmless with minor health effects. E-cigarettes give users the same hand-to-mouth behavior and the nicotine they want—the whole cigarette smoking experience but without the harm. Moreover, the nicotine addiction with vaping is not as strong as that with cigarettes," said Dr. Colin Mendelsohn, an associate professor in the University of New South Wales. He is a medical practitioner and tobacco treatment specialist working in private practice and chairman of the Australian Tobacco Harm Reduction Association.
"It is the burning of tobacco in cigarettes that produces harmful chemicals. This does not occur in e-cigarettes, which only heat and vaporize liquid at lower temperatures. The scientific evidence shows that e-cigarettes are much, much safer than tobacco cigarettes," said Dr. Joe Kosterich, adjunct professor in University of Western Australia. A general practitioner in private practice, he is also a speaker, author of three books, media presenter and health industry consultant.
The two tobacco harm-reduction advocates spoke with Filipino reporters on the sidelines of the fourth Global Forum on Nicotine held in Warsaw, Poland, last week.
For people who consult him to quit smoking, Mendelsohn first recommends approved treatments that involve professional counseling and medications, such as nicotine-replacement therapy.
"In my experience, most people who try those treatments fail to quit smoking," he said.
There are about 240,000 vapers in Australia who, with a doctor's prescription, buy liquid nicotine in e-cigarettes online or import it overseas; otherwise, they can purchase nicotine illegally in the local black market.
"But most doctors won't write the prescription because e-cigarettes are not approved by the government, which discourages its use," Mendelsohn said.
The Australian Medical Association and most medical organizations in Australia are opposed to e-cigarettes.
"When we talk to doctors, many do not know much about the evidence for e-cigarettes. They follow their medical organizations, which are against e-cigarettes. But when we explain to them the evidence showing that e-cigarettes are 95-percent less harmful than smoking, they accept it. We need to educate doctors, and that's what we're working on now," Kosterich said.
Australia has long been considered a world leader in tobacco control; the country's smoking rates have dropped by nearly 10 percent over the past two decades.
"But for the first time, from 2013 to 2016, adult-smoking rates in Australia have stalled despite our very strict tobacco control laws. In other countries, such as the UK and US where e-cigarettes are widely available, smoking rates are falling. We think tobacco-harm reduction is playing a role in these countries," Mendelsohn noted.
As doctors who work directly with patients, Mendelsohn explained, they see firsthand how people who had repeatedly failed with approved smoking-cessation treatments are able to successfully quit smoking through e-cigarettes.
"That's not enough on its own, but then you look at the scientific evidence plus the personal experience of people, and you realize that e-cigarettes have huge potential."
"That is an important point," Kosterich said. "Policy-makers are often people who don't deal with patients. They work in universities or health departments with people who are like themselves. They don't mix with smokers and people with different backgrounds. They assume that their policies work because everybody that they talk to is like them."
Essentially, Mendelsohn lamented, it is illegal for most people in Australia to vape. "In Australia it's very difficult to purchase nicotine for vaping, which has a very small fraction of the health risks of combustible tobacco and can help you stop smoking, but you can buy cigarettes with nicotine everywhere. It doesn't make sense."
Kosterich warned that many smokers would die unnecessarily if authorities insist on absolute proof of the safety of e-cigarettes.
"E-cigarettes are most likely not absolutely harmless, but the evidence clearly shows that they are at least 95 percent less harmful than cigarettes. There is a price to pay if we wait for absolute proof, and that is people will die while we are waiting."
"Australia needs to legalize vaping as a safer alternative to smoking," Mendelsohn said.