Twitter's golden age was probably from 2009 to 2013 when everybody who was anybody was on the micro-blogging site spilling all the details of his or her day.
"Just woke up" was a normal tweet in 2000, followed by "OTW to school/work." Every detail, from one's lunch to the shoes one wore, was shared on Twitter.
Before "Instagram famous" people started earning money from being influencers, there were those who became famous for their tweets. Snarky tweets weren't something you'd get death threats for. Everybody had an opinion and no one was scared to share it.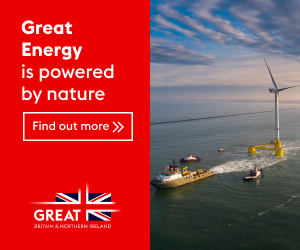 In 2009 Ashton Kutcher became the first person to hit one million on Twitter followers. He beat cable news channel CNN by a few thousands. It seemed at the time an indication of mainstream media being on the way out.
Mainstream media, while struggling and sputtering, is still here.
So how is Twitter doing?
It's still there, populated by fans, keyboard warriors, those with causes and advocacies and many other people with different purposes in life. I once read that being on Twitter is like talking to yourself and waiting for someone to reply. It's true! Tweeting is like having a one-sided conversation.
And this, in my humble opinion, is where Twitter lost to Facebook, aside from the fact that the latter's Messenger is something that everybody uses. Facebook is a community with a wider reach because a lot of things are relatable.
Twitter, on the other hand, intimidates a lot of people. I really don't know why. (It could be on account that only smart people can condense something brilliant or witty or provocative or compelling in 140 characters, the original character limit of Twitter.—Ed.)
Experts also attribute Facebook's growth to its app optimization for affordable Android handsets and low-bandwidth connections. Networks, for instance, offer free Facebook for prepaid users.
According to Forbes Magazine in 2014, Facebook had 1.3 billion active users per month. Twitter, on the other hand, has 271 million active users per month.
Facebook is still the biggest social network site with around two billion logged-in users. YouTube has 1.5 billion. Facebook Messenger has 1.2 billion. Free messaging and calling app WeChat has almost nine million users. Instagram has around 700 million users. As for Twitter, there are over 300 million logged-in users.
I read somewhere that more than 80 percent of millennials check Twitter at least twice a day.
For many users, Twitter is like a bridge between them and brands. For instance, you will probably get a faster response from your phone company if you tweeted them than if you spent 30 minutes to call their hotline. Via Twitter, brands can talk to their customers one on one.
So is Twitter really dead? I think that it may not have as much numbers as Facebook, YouTube or Instagram right now, but give it a few years and it will become stronger. I'd like to think that this stage is kind of a transition for Twitter and it will move on and evolve from here.