THE Economic Development Cluster has endorsed the Philippine Export Development Plan (PEDP) 2018-2022 for approval of President Duterte, according to the National Economic and Development Authority (Neda).
In a statement, the Neda said the PEDP 2018-2022 is a five-year road map aimed at improving exports performance and increasing the sector's competitiveness.
The plan is consistent with the country's Philippine Development Plan (PDP) 2017-2022, which targets a yield of $122 billion to $130.8 billion in revenues from export goods and services by 2022.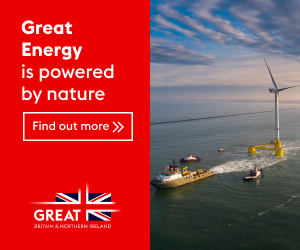 "Our latest exports numbers [April 2018] have not been so good. All products showed negative growth rates, except mineral and forest products, as well as electronics. We expect the PEDP to ramp up our exports, thereby meeting our targets in the Philippine Development Plan 2017-2022," Socioeconomic Planning Secretary Ernesto M. Pernia said in a statement.
The PEDP identifies as urgent the passing of the National Quality Infrastructure bill, which seeks to harmonize the country's strategies on standards, testing, certification and quality accreditation, and thus support national authorities for consumer protection, free trade and environmental protection.
Boost to exports
The Plan also calls for the strict implementation of the Ease of Doing Business law, which was signed into law by the President on May 28.
Other government programs the PEDP notes that will boost exports are the following: Regional Interactive Platform for Philippine Exporters (Ripples Plus) of the Department of Trade and Industry (DTI), Agribusiness Support for Promotion and Investment in Regional Expositions (Aspire) of the Department of Agriculture, and the National Single Window Program of the Department of Finance (DOF), among others.
In 2017 the Neda said the country's merchandise exports grew by 10.15 percent to $63.2 billion vis-à-vis 2016's performance of -2.42 percent to $57.4 billion, based on a report by the Philippine Statistics Authority. Top sector gainers, the Neda said, include coconut products, sugar products, forest products, mineral products and  electronics, among others.
Pernia added that the PEDP 2018-2022 is very much aligned with the PDP, which calls for boosting services exports, increasing the competitiveness of Philippine exports and exploring new markets for Philippine products.
The Economic Development Cluster is an executive body mandated through Executive Order (EO)  43, series of 2011, to promote inclusive, sustainabl, and rapid economic growth.
It was reorganized through EO 24, series of 2017, and now has 15 member-agencies, including the Neda. It is chaired by the DOF.