SOUTHAMPTON, New York—Curtis Strange stood by the 18th green at Shinnecock Hills, working for the TV broadcast and ready to welcome Brooks Koepka into the small fraternity of back-to-back US Open winners.
"I'm happy for him. I hope it means as much to him," said Strange, who won in 1988 and 1989 and was the last to win two in a row before Koepka matched him on Sunday. "Now he's going to learn things about Willie Anderson that I learned about that I never thought I would.
A year after shooting 16 under to win at Erin Hills by four strokes, Koepka repeated in the challenging conditions at Shinnecock. He shot two under par in the final round to finish the tournament at one over, one stroke ahead of Tommy Fleetwood.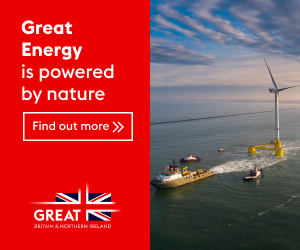 Koepka is the seventh player person to win the US Open in back-to-back years, a group that began with Anderson from 1903 to 1905 and includes Bobby Jones (1929 to 1930) and Ben Hogan (1950 to 1951). Strange had been the last.
"Twenty-nine years. It shows how hard it was," Koepka said. "I can't even wrap my head around it."
Strange said he didn't say anything to Koepka as he walked the course with him.
"I didn't even want him to know I was there," he said.
But he was one of the first to congratulate Koepka before interviewing him for the TV viewers, telling him "hell of a job."
"It was a pretty cool moment to have Curtis there," Koepka said. "It was pretty neat. Calling the shots, I obviously can't hear what he's saying. It was cool to have him in the group. And to have him right there when I walked up 18, it was pretty special."
Strange told reporters moments after Koepka's final putt that he wasn't the least bit disappointed he could no longer claim to be the most recent back-to-back winner.
"Heck no. What are they going to do, take them away?" he said. "I was only part of a group before. So what am I, part of seven? It's a good group."
Speaking to reporters alongside the 18th green as the crowd waited for one more group to finish, Strange said winning the second time was harder. He doesn't think it will be another three decades before someone repeats, he said, "but I didn't think it would be 30 years after me."
If someone's going to do it, it might even be Koepka, whose victories in contrasting conditions showed he has the skills to three-peat next year at Pebble Beach.
"He's proven he can win on a classic" course, Strange said. "Hell, I came close, and he'd beat me like a yard dog."
Anderson is the only person to win the US Open three straight years. Hogan won three in a row that he played in, missing the 1949 tournament after getting in a car accident that nearly killed him. Strange was two strokes off the lead heading into the final round in 1990 and finished 21st; he also finished tied for fourth in 1987.
The pressure the third time is even more extreme, said the only person alive who would know.
"For me, it was," Strange said. "He looks like water off a duck's back, both times. I look like I'm wound a little differently. He seems to move right on through life, which is a good thing."
Image credits: AP