DISRUPTION in Southeast Asia begins this month as 20 business start-ups compete in the "Ring of Fire" pitching competition set to happen at the two-day Techtonic Summit 2018 beginning on June 22 at the SMX Convention Center.
Each start-up will need to sell their business idea to a panel of judges mostly chosen from venture capital firms across Asia for a chance to win exclusive mentorship and a $10,000 equity-free cash prize.
A competition organized by QBQ Innovation Hub Inc., the pitching competition is one of the most exciting segments of the summit. The pitching competition is also expected to expose some of the top technologies and market opportunities in the Southeast Asian region.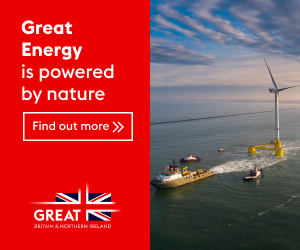 The competing start-ups are composed of businesses of interest to the Southeast Asian market. Local start-ups can look forward to opportunities to expand outside of the Philippines, while foreign ones to expand within the archipelago.
After a rigorous evaluation, the start-ups chosen to vie for the awards include Admov, AIDE, Antipara, Bliimo, Brankas, Cognicept, Edukasyon.ph, Empleo, Exora Technologies, Learntalk Ltd., LexMeet Inc., Lifemesh, MamaHelpers Technologies, OneWatt, Payo, Pushkart.ph, Rumarocket Limited Inc., Senti Techlabs Inc., Storm Learning Inc. and Taxumo.
The international start-up community is looking into the Philippines. Many are upbeat in business expansion they believe are well-supported by the booming infrastructure program of the current administration. More than uplifting the technology and business ecosystem in the country, Techtonic Summit aims to inspire innovation and build a community across the region through an annual event showcasing a multitude of groundbreaking technologies from various industries and sectors.
Last year Techtonic made history as the biggest conference focused on disruptive technology with over 60,000 attendees. Organized by PMCM Events Management, this year's edition is expected to amass over 10,000 guests with 200 start-ups and 100 investors in attendance.
"Techtonic Summit is a testament to how far the Philippines has come in terms of growing the local start-up ecosystem," QBO Innovation Hub President Rene Meily said. "It can only grow bigger and better."