"5G will have an impact similar to the introduction of electricity or the car, affecting entire economies and benefiting entire societies."—Steve Mollenkopf
LAST week, as both Smart and Globe announced their plans for the next evolution of mobile wireless technology, I was in Bangkok, Thailand, attending the fourth Huawei Asia-Pacific Innovation Day, where ICT experts discussed and showcased some of the amazing applications that will make full use of 5G.
From even faster connection speeds, self-driving cars, health-care applications, smart cities and even "smart cows," there's no doubt that 5G has enormous potential for enterprises and the government. But in a hyper-connected society where everything can be available instantly, how will it benefit us, the ordinary consumer? And in a country where consistent 4G speeds is still a bit elusive, is it even possible to make the shift in the next couple of years?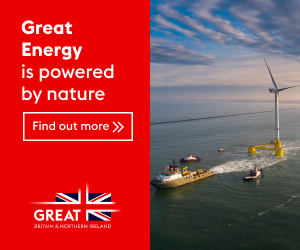 The GSM journey
YOU might be too young to remember, but cell phones already existed way back in the 1980s, and they used the very first generation of wireless mobile technology called—you guessed it—1G.
1G was an analog technology and those brick phones were "voice only." The phones generally had poor battery life and voice quality was large without much security, and we would sometimes experience dropped calls. The maximum speed of 1G? 2.4 Kbps.
In 1991 cell phones received their first major upgrade when they went from 1G to 2G—from
analog to digital. The 2G telephone technology introduced call and text, plus data services like SMS, picture messages, and MMS. The max speed of 2G with General Packet Radio Service (GPRS) was 50 Kbps or 1 Mbps with Enhanced Data Rates for GSM Evolution (EDGE).
Data video calling and mobile Internet became possible with the introduction of 3G networks in 1998. The max speed of 3G was estimated to be around 2 Mbps for nonmoving devices, and 384 Kbps in moving vehicles.
The current standard we use is called 4G, which was released back in 2008. Not only did it support mobile Web access like 3G, but also allowed gaming services, HD mobile TV, video conferencing, 3D TV and other things that demand even higher speeds. The max speed of a 4G network when the device is around 100 Mbps or 1 Gbps.
Now, everyone is talking about 5G, which promises significantly faster data rates, higher connection density and much-lower latency, among other improvements. If the first two generations allowed people to talk to each, and the following two connected man and machine, 5G will allow machines to communicate with one another and make use of artificial intelligence to augment their functions.
ASIA-PACIFIC INNOVATION DAY
Cohosted by Huawei Technologies and the Thai Ministry of Science and Technology, this year's theme was "Innovate for a Digital Asia-Pacific." Huawei Asia-Pacific Innovation Day has become a high-end dialogue platform for key stakeholders in Southeast Asia's digital ecosystem. This year's event gathered representatives from governments, industry and academia to explore how digital infrastructure accelerates the growth of the digital economy, enriches life, drives innovation and helps cultivate an ecosystem of shared success. As one of the most vibrant emerging markets in the world, the Asia-Pacific region faces a tidal wave of industry digitization, with a digital economy that's progressing by leaps and bounds every day.
In his keynote speech Dr. Somkid Jatusripitak, Deputy Prime Minister of Thailand, delved into Thailand's strategy of "going digital" and how it is driving the transformation and modernization of the Thai economy.  ICT-enabled innovation is becoming an important engine of Thailand 4.0.
The effects of digitization are spilling over into vertical industries, helping companies boost productivity, reduce costs and roll out new products and services. This ultimately paves the way for new business models and markets, and brings new development opportunities to all.
Guo Ping, rotating chairman of Huawei, followed with a keynote highlighting the importance of the digital ecosystem. "Many economies in the Asia-Pacific region have set out on their digital transformation journey," he said. "But growth has been uneven. The gap between developed and developing economies is widening, and we see the emergence of a "Matthew effect" (summarized by
the adage "the rich get richer and the poor get poorer"); where digitally advanced economies produce greater returns on their infrastructure than less-developed economies. However, we  together to get ahead of this trend."
Ping compared a country's digital needs to Maslow's hierarchy of needs. "Digital needs can be broken down into different layers: infrastructure, security assurance, industry digitization and the development of a 'digital brain.' The higher the level within the hierarchy, the more resources governments need to integrate across governmental departments, and the more industries and partners they need to work with."
He said having an ecosystem is critical and governments need to take the lead, industries need to proactively do their part, and individuals need to work to improve their digital skills. Huawei is ready and willing to work with Asia-Pacific countries to build this digital ecosystem. "We will collaborate openly and extensively, and happily share our own slice of the market with others. Together, we can grow the industry and make the pie bigger for everyone involved," he stressed.
Thailand's National Science and Technology Development Agency and National Innovation Agency later signed a memorandum of understanding with Huawei Technologies (Thailand) that outlines a series of joint research and innovation objectives aimed at stimulating Thailand's digital transformation process and bringing Thai innovation to the global market. Specific initiatives include:
Developing deeper technological insights to advance the Thailand 4.0 agenda;
Strengthening communications and coordination throughout the innovation and planning processes, and enhancing collaboration in existing areas of cooperation;
Fostering a start-up-friendly ecosystem in Thailand;
Promoting public-private collaboration and cultivating talent through Huawei's OpenLab and Customer Solution Innovation & Integration Experience Center (CSIC);
Facilitating communication between scientists, scholars, innovators and other researchers; and
Conducting research into ICT basic theories.
James Wu, president of Huawei's Southeast Asia Region, unveiled Huawei's Developer Enablement Plan for the region that aims to support digital economy and ecosystem building in the region.
Over the next three years, Huawei will invest $81 million in building OpenLabs, enabling cloud developers and cultivating ICT talent in the Southeast Asia region. "In particular, Huawei aims to empower developers and young talent in Southeast Asia. We have over 30 years of ICT capabilities and experience. Through APIs and development platforms, we will open up our capabilities to our dev partners in the region. It's a huge opportunity for developers to create targeted solutions for industry digitization and grow their own businesses. Working together, we can dream bigger and fly higher," Wu said.
I will be talking more about the other applications, as well as how cities in the world are transforming into Smart Cities, and are making full use of their ICT infrastructure and 5G technology in my succeeding columns.
5GPHL
While it's a bit unfortunate that the Philippines is behind in terms of ICT infrastructure compared to other Asian countries, the good news is that both Globe and Smart have announced their plans of adopting 5G wireless technology and making it available as early as next year.
Globe President and CEO Ernest Cu said the 5G technology would enable Globe to use Air Fiber technology in relation to the deployment of fixed wireless broadband that would benefit individual customers at home and business clients alike. "Air Fiber Internet, which makes use of fixed location wireless radios instead of fiber, could provide speeds ranging from 50 Mbps to 100 Mbps," Cu added.
Globe will start rolling out 5G services commercially in the Philippines in mid-2019.  "We have been preparing our network for some time now with our existing vendor partners, including Huawei Technologies. We are happy to bring the Philippines in line with other countries that are early adopters of 5G," Cu said.
The technology will also enable the company to go over the circuitous approval process of deploying a fiber optic cable, which involves multiple permits from local government units (LGUs). The right of process can sometimes take years to obtain, thus delaying fiber optic rollout completion.  "We can bring Internet to more homes by deploying 5G compared to a typical fiber optic rollout," Cu said.
The 5G technology is expected to accelerate the adoption of Internet of Things (IoT) in the country. Globe earlier announced it is enabling its network by utilizing its spectrum assets, particularly the 700-megahertz band.
Globe is currently piloting the Narrow Band-Internet of Things (NB-IoT) technology while enhancing its mobile data services. Due to its
inherent advantage of long reach, this spectrum is ideal to support NB-IoT services. NB-IoT is one of the three 3GPP standards-based low power wide area (LPWA) technologies developed to enable a wide
range of new IoT devices and services. NB-IoT, as a standard, is more developed as compared to other defined 3GPP standards. Globe and Huawei are collaborating in this journey, ensuring network readiness to support these services.
The Globe network has one of the largest deployment of Massive Mimo (MM) in Asia as part of its strategic technology roadmap since 2016. MM is the fundamental radio access technology for 5G.
Globe has been spending over 31 percent of its annual total revenues to upgrade and expand its telecommunication and IT infrastructure. For years, Globe has been ramping up its capital spend from P21.1 billion in 2012 to P36.7 billion in 2016 and P42.5 billion in 2017, in order to provide its subscribers of better broadband services. Globe recently disclosed that it will further accelerate its capital spend to over P43.5 billion this year.
Back in November 2015, Globe extended its partnership with Huawei, signing a five-year contract involving the planning and design of a wireless broadband network, as well as the creation of a wireless innovation center. Huawei was also the technology partner of Globe when it implemented a $700-million network modernization program that began in 2011.
5G Technolabs
Smart Communications, on the other hand, launched its 5G Technolab, a facility that will focus on the research and development, standardization and testing of 5G, or fifth-generation wireless broadband technologies and services.
"Even as 5G network technology is still at its early stages, and keeping in mind that it may take some time before 5G can be available commercially, we are already investing in pilot testing our 5G system and paving the way toward having a '5G-ready' network by 2020," said Ernesto R. Alberto, PLDT and Smart executive vice president and chief revenue officer, adding that 5G-compatible devices have yet to be available in the market.
"Our vision for 5G is to be able to provide services that are relevant for our customers.  There is more to what 5G can do, which includes enhanced mobile broadband services, massive machine type communications, and ultra-reliable and low-latency communications. Smart says they are investing not only in radio access, but also in upgrading the core and transport elements of their network to be able to address the needs of the future. Part of these efforts toward future-proofing the network is Smart's ramped-up rollout of Long Term Evolution (LTE), LTE-Advanced (LTE-A) and carrier aggregation technology across the country.
Last year PLDT and Smart announced that it has signed a memorandum of understanding with Huawei Philippines "to shape the strategic and commercial development of the 5G ecosystem in the Philippines." In particular, the two parties were looking to identify and develop the areas of technological innovation needed to deliver 5G, which is expected to provide the foundation for the digital connected society.
As part of its continuing efforts to improve and evolve its services, Smart made the first voice over LTE (VoLTE) mobile call last year. Enabled by the improved LTE network, VoLTE uses LTE to transmit voice calls, unlike the current practice where calls go through 2G or 3G networks. With VoLTE, customers with VoLTE-capable devices can stay on the 4G/LTE network when making and receiving calls, which makes call setup time in LTE faster. Call setup time is the amount of time it takes for the voice call to connect. And because LTE is very efficient in carrying data traffic, a voice call made over LTE is crystal-clear quality, with almost no background noise.
Earlier this year, Smart also made the first Voice over WiFi (VoWiFi) mobile call with technology partner Huawei. With WiFi Calling, customers can make voice and video calls wherever there is Wi-Fi connection, using the native dialer of their Wi-Fi calling-capable handsets and without the need for third-party applications.
Parent company PLDT has committed historic levels of resources for network transformation.
For 2018 PLDT capex is expected to reach P58 billion, which includes allocations for the aggressive rollout of its fiber broadband service, which also supports the stepped-up deployment of the mobile network by providing high-capacity links for cellular base stations.