SN Aboitiz Power (SNAP) Group rolled out its scholarship program last week, inking agreements with Benguet State University (BSU), University of the Cordilleras (UC), University of the Philippines (UP) Baguio, Isabela State University (ISU), and Ifugao State University (IfSU).
Bridging Gaps in Higher Education through Tertiary Scholarships (BRIGHTS) is a merit-equity scholarship program targeting academic achievers with limited means in SNAP Group's host communities of Benguet, Isabela and Ifugao.
Currently on its pilot run, the company awarded eight scholarship grants to qualified third- and fourth-year college students from its immediate host municipalities of Alfonso Lista, Ifugao, and Bokod and Itogon in Benguet.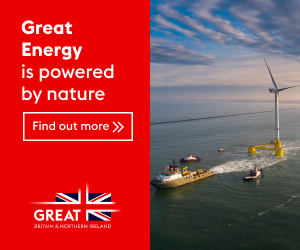 The signing ceremony was held in Magat Hydrolectric Power Plant on May 2 between SN Aboitiz Power-Magat Inc. (SNAP-Magat), ISU and IfSU.
Present at the memorandum of agreement signing were President and CEO Joseph Yu, Chief Corporate Services Officer Mike Hosillos, ISU President Ricmar Aquino and IfSU Vice President for Academic Affairs Nancy Ann Gonzales. Three IfSU students were awarded scholarship grants during the program.
On May 3 the SNAP team signed agreements with UP Baguio, BSU and UC at the Ambuklao Hydroelectric Power Plant in Bokod. Representing the schools were UP-Baguio Vice Chancellor for Academic Affairs Corazon Abansi, BSU Vice President for Academic Affairs Kenneth Laruan and UC Head of Student Welfare Jennifer Malayo. Scholarships were granted to three students from BSU and one each from UP Baguio and UC.
Iryve Torreblanca, a scholar from IfSU, said, "I am grateful because I became one of the beneficiaries of the BRIGHTS Scholarship Program. It will help me especially in paying the fees in school, boarding house and in preparation for my review to become a licensed professional teacher."
Jennifer Malayo, head of UC's Student Welfare, thanked SNAP for the opportunity to help more students complete their degrees and added, "It was a fantastic experience. We were inspired."
"Education is one of the key result areas in SNAP's CSR [corporate social responsibility] program, and BRIGHTS is our first scholarship initiative," said Mike Hosillos, SNAP Group's chief corporate services officer. "BRIGHTS is our response to the education needs in our host communities. By offering completion scholarships for both science and non-science courses, we hope to give opportunities to a broader spectrum of students and allow them to complete their degrees."
SNAP Group is a joint venture between SN Power and AboitizPower. It owns and operates the Magat Hydroelectric Power Plant with a nameplate capacity of 380 megawatts  located on the border of Isabela and Ifugao, the 8.5-MW Maris Hydroelectric Power Plant in Isabela, as well as the 105-MW Ambuklao Hydroelectric Power Plant and the 140-MW Binga Hydroelectric Power Plant in the province of Benguet.
Image credits: Mau Victa