Internet has dominated the way we live since the early-1980s.  Service accessibility is right at our fingertips. Since the late- 1990s, the Social Security System (SSS) has been working for an anytime, anywhere service for its members based here and abroad. These technological services are discussed here.
Through the SSS web site and My.SSS online platforms, both employers and employees may access their SS information anytime, anywhere with just a computer, tablet or mobile phone with an Internet connection. They can browse and update their information, check and print their records, and download SSS forms.
Employers, on the other hand, may also submit their collection lists and employment reports, certify employee salary-loan applications, submit employee maternity and sickness notification, and generate and print electronic collection list containing the Payment Reference Number (PRN) for contribution payment.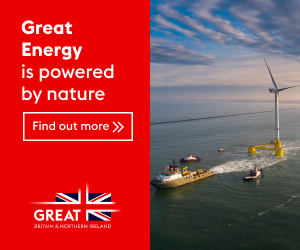 For individual members, My.SSS facility also allows them to set an appointment at any SSS branch, submit their benefit applications like salary-loan application, maternity notification for self-employed, voluntary, nonworking spouse and overseas Filipino workers. And just recently, the pension fund allowed the submission of technical retirement-claim application through this facility. Members who have reached their technical retirement age, or 65 years old, no longer need to go to any SSS branch to file for their retirement to claim their monthly pension.
Also, for members who are earning more than the maximum salary credit of P16,000 and wish to save more, they may submit their Personal Equity and Savings Option Fund enrollment application through their My.SSS account.
Another feature of the My.SSS facility is the simulated retirement benefit calculator. With this feature, an individual member can see their estimated pension with their current contributions.
And last, an individual member can generate and print their Statement of Account containing the PRN for their contribution payment.
Another way to access SSS information is through e-mail, member_relations@sss.gov.ph. All queries, concerns and suggestions may be sent to SSS in just a snap of your fingertips on your keyboard. Members just have to keep in mind that their SS numbers should be indicated in their e-mail for quicker evaluation of their response.
For those without Internet access, members can call the SSS hot line at 920-64-46 to 55 or 917-7777, which answers members' queries 24 hours, seven days a week.
Should they have problem accessing the hot line, the interactive voice response system is also there to help them, an automated telephone-assistance service for members that responds to inquiries on contributions, benefit claims, salary-loans information and eligibility requirements. They just have to be ready with their basic information to verify and access their SSS basic data.
A mobile phone is now considered as basic necessity for an individual. With such gadget, a member's basic SSS information is just a text away with TextSSS. Members may inquire through the TextSSS facility about the status of their contribution payments, loan status and balance, document requirements and the SSS branch nearest to them.
Just like the TextSSS, basic SSS services are just a click away through the social-networking sites like Facebook (SSSph), Twitter (PHLSSS) and YouTube (MySSSPhilippines).
The SSS "kiosk" allows access to SSS Application systems with the use of SS Card or Unified Multi-Purpose ID (UMID) Card. This kiosk distributed nationwide at SSS branches allows members to inquire about contributions, loan, benefits and ID information. At present, there are 280 kiosks distributed in all SSS branches nationwide.
Members may also transact through this facility their salary loan, maternity notification, SSS Web registration, technical retirement application, Annual Confirmation of Pensioners and change of contact information.
The kiosk, however, is usable for members with SSS ID or UMID card. Fingerprint matching is also required in this facility.
The SSS will always make way to extend its services to its members in all possible ways. The abovementioned ways are just a few of its efforts to make sure that member are at peace that their contribution is intact and that they can always reach the SSS for their concerns.