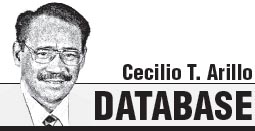 RINGED by a 7-kilometer eco-friendly white beach and tropical virgin rainforest off the Pacific Ocean and the east coast of the Philippines is the 500-hectare Balesin Island
in Luzon, one of the world's most fascinating resorts and the country's multibillion-peso members only club.
Skillfully designed by EcoPlan of Miami, Florida, this flagship project of nature lover and Alphaland Corp. Chairman Roberto Ongpin, Balesin is just 20 minutes from Manila on one of the firm's private fleet of fast airplanes, which are boarded at a private terminal at the airport in Pasay City.
I and my wife, Mimi, got to the island on the personal invitation of Alphaland's COO Mike Asperin, a longtime friend, and his equally hospitable and articulate wife, Charu, who toured us, despite their busy skeds, around the beautiful island.
It's the only sought-after, environment-friendly resort in the Philippines showing upon arrival the Asian and European luxury beach settings characterized by excellent service, clean environment, a comprehensive array of living facilities and restaurants where a sense of luxury, elegance and satisfaction present for a lifetime experience.
The island consists, among others, of seven disaster-resistant and magnificently structured villages, each inspired by world-renowned first-class resorts in Balesin, Bali, Phuket, Costa del Sol, Mykonos, Saint Tropez and Toscana. These are the wonderful places Mike and Charu moved us around with pride along with some club members and their guests.
With distinctive settings, each village is designed, structured and executed authentically, from exteriors and interiors to landscaping and cuisine. "The emphasis of the design is more on privacy, exclusivity and durability. Many of the accommodations are standalone villas, while the suites are also very private with swimming pools and Jacuzzis overlooking the expanse of the ocean," said Mike, himself a nature devotee.
Like the other villas, the Balesin Royal Villa is a majestic, spotless structure of concrete and architectural designs for large family and social gatherings, weddings and corporate retreats. The Royal Villa's upper floor offers four spacious Maharlika Suites, accessible via private elevator, with their own open decks overlooking the sea.
On the ground floor are 10 villa-type suites with private entrances, as well as a luxuriously appointed salon opening out onto a sweeping veranda with a pool and a giant jacuzzi with a full view of the ocean.
In addition to the villages are extensive central facilities, including a main clubhouse larger than most country clubs, a Sports Center, an Aquatic Sports Center, the Aegle Wellness Center, numerous restaurants and many others. Balesin is also home to the M/Y Obsessions super yacht for the use of its members and guests. The 38.5-meter aluminum-hulled yacht was built by the world-renowned Heesen Yachts in Holland and is the pride of their fleet.
The yacht has four beautifully decorated staterooms, all with en suite bathrooms, and is often chartered for full-day trips to the surrounding Polillo Island group, as well as for sunset cruises around the island, dinners and photo shoots.
"Beyond the material things though, Alphaland's strength lies with the 500 eco-friendly employees who run the island with utmost efficiency and courtesy, serving club members and their guests from all over the world," Mike said, adding that "they are our most important assets and a small number of locals living on the almost self-sustaining island with extraordinary ability to make the three potable water reservoirs, power supply, communication facilities clean, secure and working 24 hours, seven days a week."
Balesin Island Club offers a number of complimentary villa nights a year depending on the type of membership. Members and their guests can choose to use these complimentary nights at any of the villages or at the clubhouse suites.
Balesin's E. L. Tordesillas Airport, named after the founder of the original resort, has a 1.5-kilometer concrete runway, built to international aviation standards that can accommodate regional aircraft and private jets. The club recently invested in runway lights with area navigation approach capability, so it can now operate as a 24-hour aerodrome.
The club regularly operates its own aircraft; charter aircraft with larger capacities are added during peak periods, and the club has operated a capacity of 1,000+ seats a day during these periods.
A key aspect of the flight experience is their own private terminal at the Ninoy Aquino International Airport, which is much more convenient—and luxurious—than the crowded public domestic terminal.
Alphaland continued its steady growth and profitability during the year 2017. From a 2016 net income of P7.1 billion, the company's audited financial statements for 2017 showed an increase of 15.4 percent to P8.2 billion. The company's net worth went up 15.3 percent from P52.4 billion in 2016 to P60.4 billion in 2017.
On a per-share basis, the company's earnings were P6.43 in 2017 as compared to P5.56 in 2016, a net increase of 15.7 percent, and the net book value per share was P47.54 at the end of 2017 as compared to P41.14 in 2016, or an increase of 15.6 percent.
In its annual report last year, Ms. Anna Betina Ongpin, Alphaland vice chairman and president, outlined the firm's balance sheet showing its exceptionally debt/equity ratio of 10.9 percent (P6.6 billion in debt as against P60.4 billion in equity). "This is the exact opposite of most property companies, where the equity is typically much smaller than the debt component. Thus, the borrowing capacity of the company remains strong," she said.
No wonder, Balesin is in every Filipino's bucket list. The excellent Asian and European foods, its clean beaches, its virgin rainforest, the endless expanse of the Pacific Ocean and most of all, the hospitable and courteous staff of the island, marked the incomparable and wonderful experience me and my wife had in our brief stay.
To reach the writer, e-mail cecilio.arillo@gmail.com.