Top officials of the Philippine National Oil Co.-Exploration Corp. (PNOC-EC) were cleared by the Office of Ombudsman of grave misconduct in connection with a joint business venture in international petroleum trade.
In a 17-page decision received by the PNOC on April 23, the Ombudsman dismissed the complaint filed by Bernardo Lopez, saying the latter "has not quantified, demonstrated and proven to the point of moral certainty the existence of undue injury."
"His claim that the MOU [memorandum of understanding] will cause undue injury to the government is only speculative," the Ombudsman stated.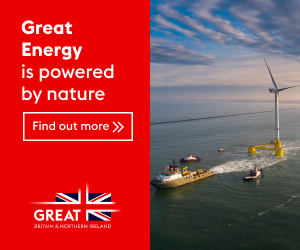 The PNOC-EC, led by its President Pedro Aquino  Jr. and board members, were charged in connection with the board's passage of a resolution in August 2015, authorizing Aquino to enter into a MOU with Pionaire. The authorization was subsequently followed by the signing of the MOU.
The complainant alleged that the respondents violated Republic Act (RA) 10149, when they approved and entered into the MOU because Pionaire was not authorized to do business in the Philippines; undercapitalized; and registered in Hong Kong only after the MOU signing.
The Ombudsman said that even if the allegations were found true, these "do not prove that unwarranted benefits, advantage or preference was given to the company."
The Ombudsman further stated that the MOU was approved by the board, and that "the decision of the board is a business judgment, a corporate exercise, which, even the Office of Government Corporate Counsel revognize. "No member of the board has been proven to have any direct interest on the MOU," the Ombudsman added.
Moreover, the complainant has not specified the unwarranted benefit or advantage that Pionaire has gained from the MOU.
Also, the Ombudsman said there was no unwarranted preference given to Pionaire since PNOC-EC's decision to sign a MOU with the former, is likewise, a business strategy.
"The charge for violation of Section 3 of RA 3019 fails because there was no evidence presented showing that the MOU was manifestly and grossly disadvantageous to the government…. The MOU does not place PNOC-EC at a disadvantage," the Ombudsman said.
"The administrative charge for grave misconduct against public respondents, being anchored on criminal charges, must, likewise, fail," it added.