Russian Ambassador to the Philippines Igor Khovaev has told an exclusive BusinessMirror forum on Tuesday that Russia is looking forward to employing more skilled and unskilled overseas Filipino workers (OFWs).
"Yes, we will accept Filipino workers, but first, we must build a solid, legal basis [for their employment] so that the workers' rights and legitimate interests are protected. The workers musts not suffer and their rights must be fully protected," the envoy said.
Khovaev added there's a demand for additional Filipino workers in the Russian economy because "they [Filipinos] are hardworking [and] they are most welcome."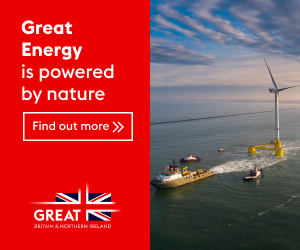 Khovaev, however, could not say how many workers could be absorbed at the moment, but said there is a demand in various fields "like nurses, health workers, engineers and so on."
He added that, currently, there are about 8,000 migrant workers in Russia, and 100 Filipino engineers are assigned in Sakhalin Island.
Meanwhile, recruitment consultant Manny Geslani said the prospect of sending more OFWs to Moscow may still require more effort.
"Russia is still 'a work in progress," he said, noting that deployment may not start soon as the Philippine government has to iron out agreements with the Russian Ministry of Labor or Immigration on the entry of OFWs.
Geslani added the Middle East is still the better option for jobs rather than Russia or China.
"Saudi Arabia, Kuwait, the UAE, Bahrain, are the still the most viable options for our OFWs for overseas jobs opportunities since the economies of these countries continue to experience high growth, especially with crude-oil prices rising to the $70 per barrel during the past months," Geslani said.
Despite the slowdown in infrastructure projects in Saudi Arabia, the Gulf country remains the top destination of OFWs in skilled and unskilled categories, he added.
"Qatar is increasing it's expatriates work force for more construction projects geared for the World Cup in 2022, while the UAE remains the financial center of the Arab world and is becoming one of the top tourist spots in the world," Geslani said.
He added the demand for Filipino workers in the Middle East remains high despite the deployment ban to Kuwait, which is expected to experience continued high growth.
As this developed, the Department of Foreign Affairs (DFA) said the action taken by the Kuwaiti government to send home Ambassador Renato O. Villa is deeply disturbing.
Villa has been given one week to return to Manila, a step the DFA said was consistent with the assurance given earlier by Kuwaiti Ambassador Musaed Saleh Ahmand Althwaikh.
Foreign Secretary Alan Peter S. Cayetano on Tuesday said he will ask Ambassador Saleh to explain why the Kuwaiti  government reneged on the agreement reached with him to work together to move bilateral relations between the Philippines and Kuwait forward.