AS I keep saying, LeBron James, despite his immense talents, cannot do it alone. This was proven again when Cleveland defeated Indiana in Game 4 to tie their quarterfinal series at 2-2.
To secure the win, James leaned on Kyle Korver's vaunted three-point shooting.
Two threes by Korver in the last 3.48 of the game helped shove Cleveland to a 104-100 victory in hostile Indianapolis, allowing the Cavs a home advantage in Game 5 Thursday (PHL time) at Quicken Loans arena.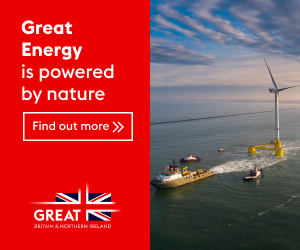 "He's one of the all-time leaders in three-pointers made," said James of Korver.  "His four threes were huge.  We needed every last one of them, obviously."
James sandwiched Korver's twin threes with two layups of his own in a blistering 10-2 run as Cleveland erased a 91-93 deficit and lead 101-95 with 1:52 left.
Indiana could not recover the way it did in Game 3, when the Pacers overhauled a 17-point lag on a night when Korver slumped to a scoring drought.
But Korver had 18 points in Game 4 topped by his four threes that gave him 200 triples in his postseason career—a more than enough scoring backup to James' another grand performance when pushed against the ropes.
"You don't ever want to go down 3-1 against anybody, no matter if you're fortunate enough to get all the way to the finals," said James.  "It's just too difficult."
James topscored again with 32 points while recording his 100th career playoff game with 30 or more points scored—second only to all-time leader Michael Jordan.  He also grabbed 13 rebounds and issued seven assists.
James has become my NBA (National Basketball Association) guy since Kobe Bryant retired.  Before Bryant, there was Jordan.  And before Jordan, there was Magic Johnson.  And before Magic…ah, was it Jerry West?
The NBA playoffs are on and, well, the PBA takes the back seat—momentarily, that is.
THAT'S IT  Do I see Nonito Donaire retiring soon? He seems not to have it anymore.  It was evident in his last fight when he failed to capture Carl Frampton's world featherweight crown on Sunday.  Donaire had the chance for a knockout win in Round 11 but, sadly, he couldn't finish.  He lost the 12-round bout to all three judges in a unanimous decision setback in faraway Belfast, Northern Ireland.  Will Donaire, a five-time world champion, step one weight lower, as pundits said he was not comfortable fighting in Frampton's division? We'll see…. I pray Manny Pacquiao will survive Lucas Matthysse of Argentina on July 15 in Kuala Lumpur.  Described by Bob Arum as "like a truck," Matthysse knocked out 36 of his 39 victims.  At 35, Matthysse, the reigning WBA world welterweight champion, could also appear stronger than Pacquiao, who turns 40 in December.  I believe the fight will test if Pacquiao has still enough fuel left in his tank.  He can't afford to absorb a fifth defeat in his last eight or so fights for that would clearly be a sign that he is done fighting.  Since he knocked out Miguel Cotto in 2009—his last KO win—Pacquiao has lost to Bradley, Marquez, Mayweather and Horn.  The prospects are grim, inde.