SINCE the Tax Reform for Acceleration and Inclusion (TRAIN) bill came into effect at the start of this year, the office segment of the real-estate industry in the Philippines, particularly in Metro Manila, has shown resiliency, Pronove Tai International Property Consultants CEO Monique Pronove said.
"In the quarter when TRAIN's first package was implemented and inflation rose to its highest since 2011, the office property market registered a strong start," she said during the company's recent media briefing.
This priority measure of the government was signed into law by President Duterte on December 19, 2017—20 years after the previous one was put in place.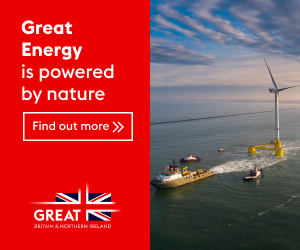 With this development, a cut on the personal-income tax of almost 8 million employees, who earn up to P250,000 annually, started on January 1, 2018.
The levy on sugary beverages, fuel, cars and tobacco increased since the beginning of this year.
While the Train law had transactions on socialized and low-cost housing worth up to P450,000 and P3 million, respectively, exempted from value-added tax, the office market exhibited growth with the timely delivery of additional supply of 250,000 square meters (sq m) of workspace as of end of March this year, based on the Q1 2018 Metro Manila Office Market Overview of Pronove Tai.
Representing eight new buildings completed from January to March 2018, this is equivalent to a 3-percent growth quarter-on-quarter and 55 percent higher than the same period in 2017.
Of the total new supply in the first quarter, Taguig City accounted for the most completions with around 106,000 sq m,  or 42 percent.
This is followed by Quezon City, 84,000 sq m, 34 percent; Mandaluyong City, 40,000 sq m, 16 percent; Ortigas Center, 12,000 sq m, 5 percent; and Makati, 9,000 sq m, 4 percent.
"[The] Bay Area, which was the fastest growing district for the past two years, registered zero-percent growth or no new completions for the first three months of 2018," Pronove said, while citing the same trend as shown in Muntinlupa and other areas.
The first-quarter office stock in the metropolis aggregated to 10 million sq m, with Makati partaking the largest share at 33 percent, or 3.3 million sq m; Taguig, 20 percent, 2 million sq m; Ortigas, 16 percent, 1.6 million sq m; Quezon City, 10 percent, 1.1 million sq m; Bay Area, 8 percent, 753,000 sq m; Mandaluyong, 6 percent, 629,000 sq m; Muntinlupa, 5 percent, 512,000 sq m; and other areas, 1 percent, 114,000 sq m. Vacancy-wise, the entire Metro Manila office market remained at a healthy average of 5 percent. Unoccupied workspaces in Quezon City hiked the highest at 13 percent in the first quarter this year from 11 percent in the fourth quarter of 2017.
Mandaluyong, Ortigas and Taguig have vacancy rates at 12 percent, 6 percent and 5 percent, respectively, during the two periods in review.  Meanwhile, Makati had a stable growth of 3 percent. Following Muntinlupa at 2 percent. The Bay Area remained the lowest at only 1 percent in terms of vacancy.
"As in the previous quarter, this tight stock for Pasay and Parañaque could be attributed to the aggressive absorption from offshore gaming corporations," the CEO said.
Pronove Tai a purely Filipino-owned property-service firm founded in 2002 by principals with a combined 40 years of experience in the Philippine and Asian real-estate markets.