Conclusion
Lack of funds?
The crafting of the management framework for sardines was initiated a few years back, but sources said it was later suspended because of lack of funding and a decision of Department of Agriculture (DA) officials to stick to the strategy of declaring fishing moratoriums for the meantime.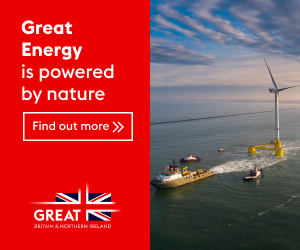 Sources also said the commercial fishing industry has put pressures on the Bureau of Fisheries and Aquatic Resources (BFAR), because they are in favor of declaring closed fishing seasons as they are able to gain from its positive impact with no regulatory policy limiting their number of fishing expeditions or volume of fish production once the moratorium is lifted.
Sources said the BFAR is not capable of monitoring the commercial fishing industry to come up with an accurate estimation of total production.
According to Oceana's concept of a management framework for sardines, it should be a comprehensive skeleton of management with all the complete elements of transparent, credible, timely science structure, plan, monitoring, setup and budget.  It should also have an accountable policy and good governance structure and mechanism.
More important, it should come up with an implementation and enforcement mechanism, which is totally something new for the Philippines.
Demystify sardine beaching
Vince Cinches, Ocean Campaigner of Greenpeace Southeast Asia, said in the Philippines they also support the push for a study on sardine beaching "in order to better understand the occurrence and come up with clear regulatory and management measures."
Cinches added the reason for sardine beaching could be attributed to abundance or deoxygenation.
"Greenpeace would like to recommend for the government to review existing management measures of sardines in any part of the Philippines, such as closed fishing season. The recommendation to review is to ensure that a new measure should be multi-pronged, multi-tool approach to be more effective," Cinches said.
He added it is important that a comprehensive study is pushed to look at beaching in one specific area and look at factors on the beaching, such as pollution, climate and
fishing pressures.
He said the output of the national sardine measures should look at national level management, then specific area management.  "It should be equitable and should not only benefit the big industry and big commercial fishers, it should set catch limits within the context of stocks rebuilding and biological limits, e.g. mature sardine size is smaller compared to other countries," he said.
According to Cinches, sardine beaching is alarming, "because there is no science being put in place.  All are anecdotal evidence that the ocean is okay because there's a lot of fish."
"That is why we urge the BFAR, the industry and the scientific group, to pursue science and determine the causes of the beaching, which could be attributed to abundance, oxygenation, or pollution.
Cinches said: "Managing sardine stocks is important in maintaining the balance in our marine ecosystem. For example, for a high-value commodity, such as tuna, sardine is a staple species in their diet.   So it has economic implications aside from affecting the protein source of Filipinos," said. This, he added, is aside from the fact that sardine, particularly tamban, is one of the most affordable fish.
Fishermen's standpoint
Fernando Hicap, chairman of the Pambansang Lakas ng Kilusang Mamamalakaya ng Pilipinas (Pamalakaya) told the BusinessMirror in an interview that sardine run is a normal occurrence but cannot in anyway be attributed to abundance.
Also, Pamalakaya Information officer Jam Pinpin also said that the decline in production of fimbriated sardines from 83,842.34 metric tons (MT) in 2015 to 79,237.05 MT in 2017 as reported by the PSA is proof of declining fish stock.
While admitting that fishing moratorium somehow helps replenish the country's fish stocks, the effect is temporary and in the end would only benefit large-scale commercial fishing companies.
"Only commercial fishing companies have the capacity to catch huge volumes of fish.  After a fishing moratorium, naturally, there is plenty to fish but small fishermen can never compete with commercial fishing because their capacity to catch is limited," Hicap said.
He added the government continues to allow massive land reclamation in many coastal areas, which destroy mangrove areas, seagrass beds and corals —the feeding ground of fingerlings and juvenile fish species.
In the end, Hicap said the management intervention of the BFAR is all for naught unless the artisanal or municipal fishermen start to feel its benefit, through an increase in income after bringing home food on the table.
"All these management interventions are useless unless our fisheries orientation change.  The Philippines fishery sector is export-oriented. The government should focus on producing fish for local consumption rather than export," he said.
Image credits: Nonie Reyes