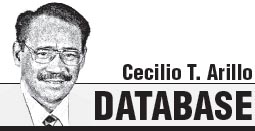 SUPERSTAR-turned-politician Rep. Vilma Santos-Recto of the Sixth District of Batangas, deplored what she discovered that it takes 16 long procedures to navigate permit procurement, and an average of 29 days to start a business in the country.
"Compared to our Asean neighbors in the "Ease in Starting a Business" rankings, the Philippines has performed poorly," Santos-Recto said.
She said the Philippines placed at 165th in the ranking of 189 economies and lagged behind Singapore, ranked in first place; Malaysia, in 14th place; Thailand, in 96th place; Vietnam, in 119th place; and Laos in 153rd place.
The House of Representatives has approved on second reading her proposal, House Bill 6579, to, among others, simplify permit and licensing system procedures and streamline the requirements at the national and local levels.
Known as "An Act Establishing A National Policy On Ease Of Doing Business, Creating For The Purpose The Ease Of Doing Business Commission," the measure intends to provide a business environment that is conducive for the establishment and operation of competitive enterprises in the country. 
Under the bill, the Commission is empowered to, among others, plan, implement and oversee a national policy on ease of doing business; receive complaints and institute investigations for violations of the Act; assist complainants in filing necessary cases without prejudice to the jurisdiction of the Civil Service Commission and the Office of the Ombudsman, as the case may be; compel or petition any national government agencies (NGA) or local government units (LGU) to issue the permit, license or clearance of business entities deemed approved; and periodically review and assess the country's competitiveness performance, challenges and issues.
The bill directs all NGAs and LGUs issuing licenses, clearances or permits to business entities to post a comprehensive checklist of requirements for every type of license, clearance or permit to be issued. 
Likewise, it seeks to promote transparency in the government with regard to business registration and other manner of public transactions, to reduce red tape and expedite permitting, licensing and other similar transactions in the government.
It mandates the NGAs and LGUs involved in the processing and issuance of licenses, clearances or permits to business entities to process the application of such business entities and communicate the decision regarding the approval or disapproval of the application along with the reasons for such disapproval.
It further mandates that the prescribed processing time shall in no case be longer than one working day for barangay governments.
For NGAs and LGUs for simple application, the prescribed processing time shall be three working days, while for national government agencies and LGUs in case of complex applications, the prescribed processing time shall be 10 working days from the time of receipt of the application.
For special types of businesses that require clearances, accreditation or licenses issued by government agencies, including regulatory agencies as provided for by law, where technical evaluation or such necessary condition is required in the processing of license, clearances, or permits, the prescribed processing time shall in no case be longer than 30 working days or as determined by the government agency or instrumentality concerned whichever is shorter.
Where the processing prescription is fixed by special laws, the time prescribed by such laws shall apply.
Violations of the Act include refusal to accept an application within the prescribed period or any document being submitted by the applicant, this despite all required documents have been submitted and the necessary fees have been paid.
Other violations are failure to refer back to the applicant an application which cannot be acted upon due to lack or incomplete requirements or nonpayment of required fees or charges within the prescribed period; failure to act on application despite the complete submission of requirements and payment of required fees or charges within the prescribed period; failure to give the applicant a written notice on the disapproval of an application within the prescribed period or inform the applicant of any error, omission or deficiency in the application; and imposition of additional irrelevant requirements other than those provided by the concerned agency or LGU. 
Penalties for said violations are: for the first offense, 30 days suspension without pay; second offense, three months suspension without pay; and third offense, dismissal and perpetual disqualification to hold public office, cancellation of civil service eligibility and forfeiture of retirement benefits.
Among the other authors of the bill are House Speaker Pantaleon D. Alvarez, Majority Leader Rodolfo C. Fariñas Sr., Minority Leader Danilo E. Suarez, Reps. Lianda B. Bolilia, Jose Antonio R. Sy-Alvarado, Ferjenel G. Biron, Arthur C. Yap, Gus S. Tambunting, Maximo B. Rodriguez Jr., Winston Castelo, Salvador B. Belaro Jr., Linabelle Ruth R. Villarica, Manuel F. Zubiri, Sherwin N. Tugna, Ricardo T. Belmonte, Marlyn Primicias-Agabas, Luis Raymund F. Villafuerte, Joaquin M. Chipeco Jr., Xavier Jesus Romualdo, Lorna C. Silverio, Rosanna V. Vergara, Lucy Torres-Gomez, Jerry P. Treñas, Franz Alvarez, Rene L. Relampagos, Jose Christopher Y. Belmonte, Jocelyn Sy-Limkaichong, Maria Lourdes Acosta-Alba, Mark O. Go, Deogracias Victor B. Savellano, Carlo V. Lopez, Juliette T. Uy, Jose Enrique S. Garcia III, Francis Gerald A. Abaya, Sabiniano Canama, Ben P. Evardone, Paolo S. Javier, Federico S. Sandoval II, Mercedes Cagas, Abdullah D. Dimaporo, Rodante D. Marcoleta, Raul C. Tupas, Raymond Democrito C. Mendoza, Arlene B. Arcillas, Cecilia Leonila V. Chavez, Richard C. Eusebio, Karlo Alexei B. Nograles, Rozzano Rufino B. Biazon, Oscar S. Garin Jr., Scott Davies S. Lañete and Celso L. Lobregat.  
To reach the writer, e-mail cecilio.arillo@gmail.com.