THE National Food Authority (NFA) on Monday said the government will sell rice at P39 per kilogram (kg) in the National Capital Region (NCR) starting on Monday in its bid to arrest the continuous increase in the retail price of the staple in the market.
"Starting today, April 16, consumers in the National Capital Region will have an alternative source of good-quality rice at P39 per kg as the country's rice traders, millers and retailers make good their promise to the President to help the government ensure the presence of affordable commercial rice while waiting for replenishment of National Food Authority rice buffer stocks," the NFA said in a press release on April 16.
The NFA said at least 15 trailer trucks from Nueva Ecija are expected to deliver the commercial rice.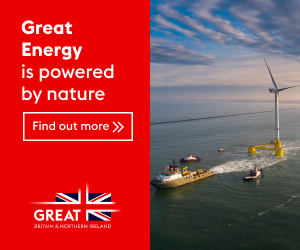 "About 10 trailer trucks will deliver rice early morning today [Monday] from Nueva Ecija to the NFA Visayas Warehouse for distribution to accredited retailers. Some five to eight other trucks will deliver directly to designated market destinations," it added.
The state-run grains agency said they will start selling the P39 per kg commercial rice in Baclaran and Quezon City markets. In Quezon City, service outlets will open in Commonwealth, Litex, Silangan, Payatas and Tondo Talipapa, the NFA said.
"All other NCR markets will sell the same variety and price of rice starting on April 18," it added.
The NFA said the service outlets shall be marked by a tarpaulin streamer dubbed "Tulong sa Bayan," and the price and rice variety being sold.
"This effort is a joint project of the Office of the President, the Confederation of Grains Retailers Association of the Philippines Inc. [Grecon], the Philippine Confederation of Grains Associations and the NFA," it said.
Grecon members would directly sell the commercial rice to consumers, but would put a sales cap per customer to stretch the staple supply and cater to as many consumers as possible.
"Grecon National President James Magbanua said they might limit sale of the rice to 3 kilograms per customer per day in order to stretch supplies to serve as many consumers as possible," the NFA said. "The UN [United Nations] World Food Program estimates that, in countries where rice is a staple food, like the Philippines, a person consumes an average of 400 grams of rice per day. Thus, for a family of six, about 2.4 kgs of rice are needed for their daily consumption," it added. The private rice traders committed to continue their "Tulong sa Bayan" initative until NFA rice is once more available in the market, the NFA said.
"The NFA is finalizing the Terms of Reference for the immediate importation of 250,000 metric tons of rice approved by President Duterte to bring back the P27 per kg and P32 per kg NFA rice into the markets nationwide," it added.