'Aktibista lang po ako! Aktibista lang po ako!" were the last words of Jonas Burgos uttered before he was lost to the world. In a secluded alley gallery in Makati, a resounding art piece echoes the boy's cry for help from a decade long gone.
It's a striking illustration, with powerful strokes of reds and blues and yellows. The words "Nasaan si Jonas Burgos?" and the curious number "43" painted in abstract communicates a plea for questions left unanswered.
The painting is by Reb Belleza, former child star-turned-artist and the son of actress Divina Valencia, on view in Archivo 1984 Gallery owned by Juan Martin Magsanoc in La Fuerza. The exhibit, titled Una't Huli, was held recently as a tribute to Belleza's 30 years in the industry and showcases the artist's archived works gathered from collectors.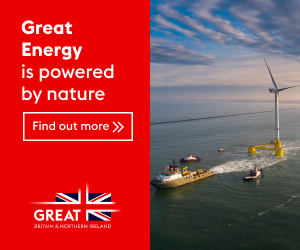 "This retrospective is a collection of my three-decade journey as an artist, which hasn't been easy. There is no running theme but I think that the Jonas Burgos painting is the cake. I took a chance at conveying a message to the government that they had to take action," Belleza said.
Jonas was the son of journalist Jose Burgos Jr. Burgos founded the WE Forum, a free press organization critical of the Marcos government during the martial-law era. In 1986 Jose was awarded International Journalist of the Year at the United Nations' headquarters in New York.
Jonas, along with his brother JL, grew up in a 12-hectare farm owned by their father. He was a Philosophy student in San Beda when he became involved in an organization called Solidarity Youth, a group of student activists campaigning for the rights of farmers in the country. He took up Agriculture in Benguet State University. Jonas returned to the family farm after he graduated, and it was also then when he became active in Kilusang Magbubukid ng Pilipinas and taught organic farming to member farmers.
It was the afternoon of April 28, 2007 when he disappeared. Jonas, who was having lunch at the Ever Gotesco mall in Quezon City, was allegedly dragged by military intelligence agents, one of whom was positively identified by a witness, in a maroon Toyota Revo. It was also in the same time frame when police and military operations had mounted the counter-insurgency campaign Oplan Bantay Laya.
To date, only the case against 56th Infantry Battalion Philippine Army Maj. Harry A. Baliaga Jr., who was responsible for the unit's area of operation in the province, remains.
"My design process [as an artist] is always [centered on] how can I help my fellow men. There were so many things to say but Jonas's story got 'old', as headlines inexorably become, and this was my way to contribute to the narrative," Belleza said.
He continued, "If you go to the nitty-gritty, you have to go with composition, theory and which color blends well with what, but I don't think that way anymore. It has been through writing and painting that I express what I feel, what I want for people to see in my art. I don't do pretty, I do autobiographical paintings. I write letters with my paintings."
Nasaan si Jonas Burgos?, along with Belleza's take on The Last Supper, Man Behind Window (painted in 1991 and also the oldest painting in the collection), Langit, Dreaming of H.R. and other art pieces are on view for an indefinite time at the Archivo Gallery. However, Belleza shared that he will be having another show at the Shangri-La Plaza on May this year.
"I'm having a 32-piece show at Shangri-La in May. The theme is about colors. I just got married and I don't think I should gambol into dangerous grounds anymore. I'm more content, and decorative paintings appeal to me now because I need to survive even though it's hard to survive as an artist," Belleza said.
Actress Lotlot de Leon, Director Ricardo Gutierrez and designer Rajo Laurel are just some of Belleza's loyal patrons.
Una't Huli, the exhibit's name, was from a song by Color It Red, which always plays music for Belleza's openings. The band was also present at the first day of the exhibit. "I consider them as my lucky charm. They have a song, called 'Una't Huli', the lyrics of which go like 'Nandito ako, parang tangang nakatungaga sa'yo, hindi makalapit….' It's a promise of  love. So, when we were trying to gather all these paintings, I said: 'At the same time you are trying to pay tribute to me, I would also like to give tribute to the band who has always been there with a song they wrote about love.' 'Una', because it's my first show here in Archivo, and 'Huli' for forever. It doesn't mean the last."
When asked whether he has a message to the government other than the call to find Jonas, Belleza said: "There are so many great artists in the country, like David Medalla. He's one of the first Filipino conceptual artists who is recognized internationally but isn't so well-known in the country. He represented us in the last Venice Biennale with Stitch in Time."
In conclusion, Belleza stressed the importance of the government's help in supporting local artists. He said, "I appeal to the higher-ups that they should declare National Artists when these artists are still alive and young. They should do it without politics and with proper merit to the artist and their works."
It is with hope the disappearance of Jonas Burgos has not been in vain, for he inspires creatives to question artistically what has never been questioned and to tell the story of stories yet untold. n
Image credits: Pauline Joy M. Gutierrez