AMBASSADORS and representatives of the nation's diplomatic circle, including executives and officials of government agencies, recently gathered for the inaugural event of  "Mission: PHL"—the  BusinessMirror's Envoys&Expats Awards.
Held at the City Garden Grand Hotel in Makati on March 22, Mission: PHL is envisioned to accord due recognition to nations that have helped spur development in the Philippines.
"This is the first of its kind in the country,"  BusinessMirror  Publisher T. Anthony C. Cabangon said. "Mission: PHL will focus on programs and projects initiated or supported by embassies, consulates, economic and cultural offices, as well as aid agencies that contribute to the nation's economic growth and social progress."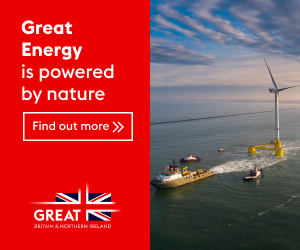 Present at the Mission: PHL launch were Ambassadors Jaroslav Olša Jr. (Czech Republic), Ephraim Ben Matityau (Israel), Phoxay Khaykhamphitoune (Laos), Gerardo Lozano Arredondo (Mexico), Hamad Saeed Alzaabi (United Arab Emirates), Daniel Robert Pruce (United Kingdom), Luis Antonio Calvo (Spain) and Jan Top Christensen (Denmark).
Also in attendance were other members of the diplomatic and expat community: Second Secretary Hul Thonnak (Cambodia), Deputy Chief of Missions Giancarlo Mosciatti (Chile), Press Attaché Camille Conde and AudioVisual Attaché Martin Macalintal (France), First Secretary Consul Naohito Izumikawa and Economic Section Second Secretary Yoji Konno (Japan), Chief of Chancery Aung Thann Myint Aye and Aung Kyaw Linn (Myanmar), Second Secretary Thassarany Noivong (Thailand), Education Attaché Aquiles Salvador Guterres and Third Secretary Pedro Laranjeira (Timor Leste), Press Attaché Natalia Naumova (Russia), Second Secretary Linh Nguyen (Vietnam), Economic and Trade Section Counsellor Head Walter Van Hattum (European Union), First Secretary Consul Mohd Ridzwan Shahabudin (Malaysia) and Consul A.H. Antonio Rufino (Portugal), President Kevin Su (Taiwan Chamber), Executive Director Lorens Ziller and Deputy Director Leonardo Bruge (Italian Chamber of Commerce in the Philippines), Yesim Baktir (Turkish Cooperation and Coordination Agency), Peter Hauschnik (GIZ Philippines)  and Peter Pan (Taiwan Economic and Cultural Office).
Philippine government officials, led by Secretary Mark A. Villar and Chairman Anna Mae Y. Lamentillo of the "Build, Build, Build" program (Dept. of Public Works and Highways (DPWH)), Undersecretary Tonisito M. Umali and International Cooperation Director Margarita Ballesteros (Dept. of Education (DepEd)), Assistant Secretary J. Eduardo Malaya (Dept. of Foreign Affairs (DFA)), Assistant Secretary Lerey A. Panes (Dept. of Agriculture (DA)), Assistant Secretary Leah J. Buendia (Dept. of Science and Technology (DOST)) and OIC-Director for Public Investments Hazel Iris S. Baliatan (National Economic Dev't. Authority (Neda)) graced the event; so did Ecosystems Management Specialist Rowena F. Bolinas of the DENR as well as Public Relations Development Division staff members Ryan C. Calubad and Patricia Mae Ching of Neda.
Chairman D. Edgard A. Cabangon of the Aliw Media Group that includes the BusinessMirror, Philippines Graphic, Pilipino Mirror, DWIZ 882 kHz, Home Radio 97.9 FM and CNN Philippines led the ceremonial toast among the guests, as he expressed warm appreciation to everyone for their support as early as the date of the launch.
The BusinessMirror publisher disclosed the broadsheet's partnership with government agencies which will help assess the recipients of eight award categories, namely: Science, Technology and Innovation (DOST); Environment and Biodiversity (Department of Environment and Natural Resources); Trade and Investments (Department of Trade and Industry); Infrastructure Support (DPWH); Agriculture and Fisheries (DA); Education (DepEd); Visit the Philippines (Department of Tourism) and Transportation Infrastructure Support (Department of Transportation).
He added that Mission: PHL will also have three major citations: Embassy of the Year, Aid Agency of the Year and Project of the Year.
For the three, Mission: PHL has convened a seven-member panel representing various sectors of society. They include Malaya  (DFA)  and Baliatan (Neda) for the government, former Executive Vice President of the European Chamber of Commerce in the Philippines Henry Schumacher for the private sector, Coordinator Filomeno A. Sta. Ana III of the Action for Economic Reform for the civil society, President and Dean Jikyeong Kang of the Asian Institute of Management for academe, De La Salle University student Cristina Marie G. Aquino for the youth and columnist John G. Mangun for the  BusinessMirror.
The publisher, likewise, disclosed that individual and major awards cover only foreign-assisted projects that are on-ground or are already under implementation as of 2017.
For Project of the Year, Mission: PHL is currently calling for active nominations from embassies and consulates, as well as economic and cultural offices of their undertakings that are also actively under way as of last year.
He encouraged nominations to be sent via  bm.missionphl@gmail.com  or through postal mail addressed to the Mission: PHL Special  Projects Director, Philippines Graphic Office, third floor, Dominga Building (Annex),  2113 Chino Roces Avenue  corner  De la Rosa Street, Makati City, 1200.
Formal recognition ceremonies are slated toward the end of the current year.
Image credits: Nonoy Lacza, Alysa Salen