The Quezon City Jail (QCJ), with around 4,000 detainees, was adjudged as "the best" city jail in Metro Manila in 2017. According to Chief Insp. Xavier Zolda, chief of the Public Information Office (PIO) of the Bureau of Jail Management and Penology (BJMP), QCJ has dislodged 17 other detention facilities of the BJMP.
QCJ is being led by Supt. Ermilito C. Moral, who was appointed five months ago.
Besides being a jail superintendent, Moral is a holder of Master in Public Administration and Civil and Electrical Engineering degrees.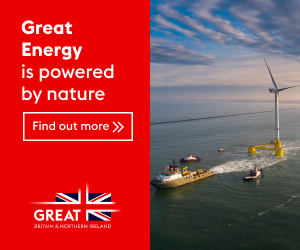 Zolda said QCJ performed well in various aspects that the BJMP leadership, headed by Director Deogracias Tapayan, had pegged to all wardens to attain. He did not elaborate.
According to the PIO of the Department of the Interior and Local Government (DILG), the Interior OIC Catalino S. Cuy issued  marching orders to Tapayan upon the latter's appointment to the highest position of BJMP last September that he should ensure that all city jails and other detention facilities of BJMP have to end drug trafficking and addiction, and there should be no graft and corruption, and riots, and a minimal entry of contrabands.
Retired military general Eduardo M. Año, the DILG OIC, maintained Cuy's requirements.
The PIO said the DILG's assignment to Tapayan was consistent with President Duterte's agenda for "change" in the country, in general, and in the bureaucracy, in particular.
Moral was assigned at the QCJ before Tapayan became BJMP chief, making him not a Tapayan man.
After December 2017, the BJMP leadership had concluded that the QCJ, under Moral's command, did not yield any single amount of prohibited drugs like shabu, there was no riot, no reported graft and corruption, and yielded the smallest number of contrabands during the greyhound operations jointly launched by the BJMP and the Philippine Drug Enforcement Agency (PDEA) and the Philippine National Police (PNP) in all city jails and detention facilities of BJMP in Metro Manila in 2017.
Moral's first act was convincing the BJMP to transfer all the "notorious" drug lords in the QCJ, decisively ending their illegal activities. This includes the so-called untouchable drug lords.
This has placed Moral and his family in danger with the death threats he has received. As a result, he had his children well-guarded in going to and from school.
As for his security, Moral puts his service firearm at the front pocket of his pants so that he could abruptly pull it out when he is in danger.
Moral has previously told this journalist that he is not eyeing any higher position.
He asserted that he is only doing his job in accordance with the marching orders of the BJMP chief and based on the President's agenda to clean up the bureaucracy, including the QCJ, where he has been assigned.