All around the world, women are making their stories heard. Ladies are stepping up to the podium to share their creativity, strength, and potential, and inspiring others to do the same. In celebration of Women's Month, these Filipina scientists, innovators, and advocates join in the conversation and voice out their thoughts on making it in science and technology. Girls, listen up!
THE FILIPINA WHO SAW BEYOND 'OUR UNIVERSE'
REINA REYES, ASTROPHYSICIST, LECTURER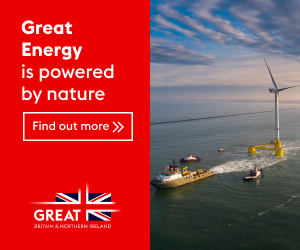 If there were a list of rockstar Filipino scientists in the last decade, Reina Reyes would have a sure slot. Her work on astrophysics and data analytics has gotten her name published multiple times. She has been named "one of Asia's rising scientists" and "the Filipina who proved Einstein right," but looking back, Reina reveals a career in science never appealed to her as a child.
"I think, (it's) simply because I didn't know anyone who was a scientist," said Reina. Fascinated as she was by space, black holes, and the concept of the "universe", it was only in her secondary years in Philippine Science High School that she recognized her dream to be a physicist and, later, an astrophysicist is within reach. Today, Reina helps introduce other scientists to the Filipino imagination through the website, www.PinoyScientists.com.  She says, "There is a path to becoming a scientist. It may not be easy, but it's definitely within reach by anyone with enough motivation and determination."
 TOPNOTCHER TURNED MODERN-DAY EDUCATION ADVOCATE
LYQA MARAVILLA, COACH OF TEAM LYQA
For vlogger and coach extraordinaire Lyqa Maravilla, one exam was all it took to launch her online platform for education. Topping the civil service in 2015 made her realize how significant such tests are to people's lives. "Learning Math and Language skills can open doors for many people," she said. "It can determine whether they get good grades, get into good schools and universities, or get the jobs that they want and need."
That motivated the licensed psychometrician to turn on the camera and create her first YouTube video tutorial. At first she wanted to reach out to aspiring civil servants but, as requests for reviewers and worksheets came in, so did a new audience. Two years after that big milestone, Lyqa opened "Team Lyqa", her official YouTube channel dedicated to helping young students, examiners, and those looking for words of motivation. The online coach advises, "if you have something to share, don't be afraid. There's always someone out there who needs to hear that."
SCIENCE AVANT GARDE
CHONA CAMILLE VINCE CRUZ-ABELEDO, MOLECULAR BIOLOGIST, LECTURER
To someone like Chona, whose regular day unfolds before a class and a microscope, understanding science is akin to opening new worlds. Extracting DNA and studying its design can improve the harvest of farmers, fight disease, and improve quality of life. She says she's always been attracted to the 'new and esoteric' as a teenager, and that's why she pursued molecular biology and biotechnology in college.
Outside of the school confines, Chona continues to live out this principle. "I really want to promote inclusion, show to the community that we can be creative in our looks—have colored hair or tattoos—but still be respectable and competent," she said.
With blond locks, a happy home of her own, and an ever-evolving career, this molecular biologist continues to break the mold. "I dream of a day that kids would be familiar with names such as Al Licuanan or Esperanza Cabrera as they are with Chadwick Boseman or Lupita Nyong'o," added Chona.
NEXT GENERATION SCIENTIST
ANDREIA CARRILLO, PhD CANDIDATE, ASTROPHYSICIST
Bulacan-born-and-bred Andreia Carillo would attribute her interest in astronomy to many things, including a science-oriented household, a great physics teacher and news of the accomplishments of Reina Reyes. This combination would nurse her youthful curiosity about galaxies into an attainable goal to be an astrophysicist and, soon she found out, to the discovery dwarf galaxy dw1335-29.
"I remember being quite competitive in my class whenever we have those math sheets, but my classmates who did Kumon always beat me at it!" Andreia explains that even some of the brightest astronomers struggle on their math and physics laws. She explains, "What matters more in my career is asking "Does it make sense? We question ourselves, we spend a lot of time (and I emphasize A LOT) figuring out how wrong we are."
Celebrate Women's Month by exploring your genius today. Let these Filipina scientists and innovators be your #goals. Who knows, you might be the perfect girl for the job.