MAASIN CITY, Southern-Leyte—A major road that cuts travel time from Tacloban City to most towns of Southern Leyte has been closed for two weeks now. Chances are it will remain closed for a longer period of time as more cracks are showing, indicating the possibility of a landslide.
Department of Public Works and Highways (DPWH)-Southern Leyte District Engineering Office chief Ma. Margarita Junia said the growing cracks appeared within the 200-meter national road stretch in Pancho Villa village in Sogod town.
She added the appearance of cracks is raising the probability of the occurrence of a landslide.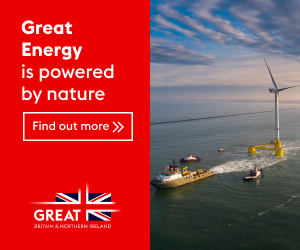 The section was closed on March 14 because the landslide threat has made the road impassable, Junia said. The 200-meter road section forms part of the long highway that links the Visayas to Mindanao.
"DPWH personnel also noticed growing cracks in the area, a clear evidence of an impending landslide. Last week the crack was only three meters. Yesterday the crack was already 8 meters," Junia said in a statement issued on Monday.
The road section is just 6 kilometers away from the Agas-Agas Bridge, the country's tallest bridge that connects Leyte and Southern Leyte provinces. The road stretch has been tagged as highly susceptible to landslides.
"No vehicle is allowed to pass the road section as we continue to work on preventing a major landslide and monitor the situation. We are still looking for a solution. The road will remain closed until further notice," Junia added.
Motorists bound for Benit port in Southern Leyte are advised to take the longer Tacloban-Mahaplag-Baybay-Bato-Bontoc-Sogod-Daang Maharlika-Liloan-San Ricardo road route. Another alternative is the Abuyog-Silago Road. Benit port is the region's gateway to Mindanao.
Preliminary findings of the Mines and Geosciences Bureau (MGB) confirmed the presence of active ground movements in tension cracks, ruptured surface, and vertical displacements in the road section.
The assessment within the 200-meter stretch of the road also showed there is an increase in water discharge and water saturation from springs nearby, which caused changes in the groundwater level and an increase of water pressure.
This situation triggered a minor landslide along the road section. Increase in water seepage from gabions has been observed, as well, during continuous rain. Gabions are cages filled with rocks installed in roadsides to prevent soil erosion.
"Every data regarding the status of the area will be essential to properly address the threat of landslide and it will also be important in our restoration of the highway there," Junia said.
The MGB highly recommends the landslide mass should be covered with barriers by excavating the overburden material, directing the surface water away from the landslide area by constructing drainage channel along the slope, and installing weep holes.
The MGB recently ranked Southern Leyte province as the seventh-most vulnerable to heavy landslides in the Philippines.