THE Department of Public Works and Highways (DPWH) is now an integral part of "Mission: PHL"—the  BusinessMirror's  Envoys&Expats Awards as it aims to recognize embassies and missions that have been instrumental in contributing to the growth and development of the Philippines.
Particularly, the DPWH will be conferring a citation on the category of infrastructure support, as it will determine foreign countries, as well as multilateral/aid institutions that have greatly participated in facilitating the construction of infrastructures across the country.
On hand for the signing of the memorandum of agreement (MOA) on March 8 were Secretary Mark A. Villar and Chairman Anna Mae Y. Lamentillo of the government's "Build, Build, Build" program. Chairman D. Edgard Cabangon of the Aliw Media Group and Publisher T. Anthony Cabangon formalized the document for and on behalf of the  BusinessMirror.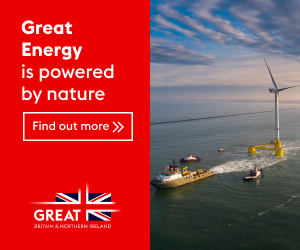 Along with the MOA signing, the BusinessMirror conducted its exclusive Coffee Club session with the DPWH executives. Villar revealed that the department has been working closely with other countries in rolling out the country's massive infrastructure undertaking under Build, Build, Build, fast-tracking projects that will benefit and be felt by Filipinos nationwide within a few years.
Central to the agreement for Mission: PHL will be the creation of a technical working group within the DPWH that will reckon the top embassies, as well as aid agencies based on an internally specified set of criteria.
The same process will be employed by other government agencies who have previously forged an agreement to collaborate with the  BusinessMirror  for Mission: PHL, such as the departments of Natural Resources-Biodiversity Management Bureau, Trade and Industry and Science and Technology.
Based on their set of criteria, the above-mentioned departments will then submit a list of top 3 countries and aid agencies to a panel composed of representatives from the Department of Foreign Affairs, the private sector, academe, civil society, millennials and the  BusinessMirror.
The formal launch of the Mission: PHL awards will be on March 22 at a hotel in Makati City. Inquiries or information requests may be coursed through bm.missionphl@gmail.com.
Image credits: Alysa Salen