Work immersion sounds stressful for senior high-school students. Yet, as part of the K to 12 curriculum, we science, technology, engineering and mathematics (Stem) students were required to gain relevant learning experiences through actual work. We were assigned to specific partner institution, business organization or establishment parallel to our specializations in order to help us reinforce our knowledge from classrooms and enhance our skills.
For us, a group of six students, we were engaged with the Department of Science and Technology (DOST).
Foremost, we learned that the DOST is the premiere science and technology (S&T) body in the country, in charge with the mandate of providing central direction, leadership and coordination of all scientific and technological activities, and of formulating policies, programs and projects to support national development.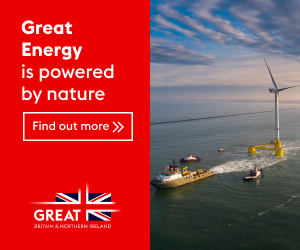 DOST Biliran, officially called Biliran Provincial Science and Technology Center (DOST Biliran-PSTC), is one of the six provincial centers of the DOST-Eastern Visayas located inside the campus of Naval State University.
As we commence the work immersion on February 6, little did we know that an exciting adventure was about to begin. A journey that would make us realize that science is not a mere concept taught inside a classroom and make us gaze in amazement how these scientific concepts are applied in the world.
Initially, we were oriented with the nature and mandate of the institution, as well as the staff who would function as our advisers and supervisors as we initiated our training.
Furthermore, our work environment had become comfortable with the friendly, approachable and cheerful nature of the staff which was essential for us to effectively absorb all the knowledge and acquaint ourselves with the work of DOST personnel.
As we progressed and became acquainted with the work and processes in the DOST, we were assigned to make a variety of reports, such as Technology Needs Assessment (TNA), Yolanda Recovery and Rehabilitation Program (YRRP) Monitoring and even a Small Enterprise Technology Upgrading Program (Setup) Project Proposal.
But the most exciting part of our work immersion was the "travels."  Going to different towns and barangays around Biliran was a delightful experience for us not just because we saw the beauty of this island dubbed as "Undiscovered Paradise," but also since we have learned new techniques on how to handle businesses and technologies that are being used to help local enterprises grow.
We were introduced to new experiences and tried new products from DOST -assisted projects.
We have also learned about the concept of Project Deployment of Early Warning System for Disaster-Prone Areas. The project is undertaken in cooperation with the Advanced Science and Technology Institute; the Philippine Atmospheric, Geophysical and Astronomical Services Administration; and the DOST regional offices, and its role in mitigating the impacts of disasters in the province.
We visited the different installation of hydro-meteorological devices, such as the automated rain gauge (ARG) in Barangay Talustusan, Naval, Biliran.
ARG is an instrument used by meteorologists to gather and measure the amount of liquid precipitation over a set period of time.
We have also visited the Water Level Monitoring System (WLMS) installed at Pitogohan Bridge in Almeria. The instrument is essential in monitoring the rate of change of water level of the river where it is installed.
Moreover, we have also visited the early warning device installed in Barangay Santo Niño in Naval, which functions as a receiver of data from the WLMS on Caraycaray Bridge. It issues a particular warning level to alert all nearby areas in cases of an impending flood.
In Barangay Villaconsuelo in Naval, we were introduced to a YRRP Project, the Coconut Sugar Processing Facility.
The primary raw material of making this coconut sugar is the collected coconut sap, which is heated and stirred continuously until it solidifies and powdered. This is considered a healthy sugar because it has low glycemic index and is preferable for persons with diabetes.
One of our most challenging travel was when we held a TNA of the Eces Compunix Center in Biliran town.
We were assigned to interview the supervisor of the business and gather the information to accomplish the specific task assigned to us: to contribute in formulating a Setup project proposal.  Setup is DOST's program that helps micro, small and medium enterprises to adopt technology innovations to improve their business.
Another travel engagement brought us to Culaba town to visit another YRRP Project, the Fish Processing Facility.
We have found out that the area designated for the installation of the fish dryer that is part of the facility to be established must be cleared as soon as possible because the project is among those YRRP projects scheduled for assessment by the National Economic Development Authority regional inspection group.
Though the travels are sometimes exhausting, we really enjoyed them along with DOST personnel.
We have learned how technological and scientific concepts are applied in the real world—all for the convenience of humankind. As the quote says: "Experience is the best teacher", and nothing compares to the knowledge that it gave us.