Part Three
ANOTHER lawmaker who believes amending the 1987 Constitution would benefit the country is Party-list Rep. Eugene Michael de Vera of the Arts Business and Science
Professional (ABS).
De Vera believes relaxing the economic provisions of the Charter would spur economic growth.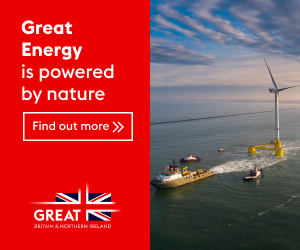 He believes provisions that need to be liberalized are three sections of Article XII (National Economy and Patrimony) and one section of Article XVI (General Provisions).
The first set refers to ownership of private lands, corporations and public utilities that the Constitution said should only be vested in rightful heirs and/or natural-born citizens of the Philippines. The majority stake (60 percent) in these entities should be wholly owned by Filipinos, the sections upheld.
Section 11 of Article XVI on General Provisions, meanwhile, states that the ownership and management of mass media shall be limited to citizens of the Philippines or to corporation or cooperative or association, wholly owned and managed by such citizens.
"With these existing provisions, no substantial foreign capital would be infused in our local economy, as the foreign investors would be limited to only 40 percent without controlling interests and even no part in management in franchise investments," de Vera said.
"If we open up and somehow allow controlling interests of foreign investments with foreign management participation, business environment would be bullish [in the Philippines]. No one in his right mind would place monies in business without having a say in its affairs," de Vera added.
In land ownership, the lawmaker said, the country should allow foreigners to purchase private lands but "on a limited scale only, on residential land only, subject to the restrictions that Congress may provide."
Groupthink
DURING previous public consultations of the House Committee on Constitutional Amendments, several organizations have supported, as well as opposed, proposals amending economic provisions in the Charter.
The Management Association of the Philippines (MAP) said that if the government will allow foreigners a 100-percent ownership, "[we] think Filipino companies can compete."
"Filipino business groups are prepared to [face] the competition," a statement by the MAP said.
The group composed of managers also recommended to the lower chamber some amendments to the economic provisions of the 1987 Constitution that limit foreign ownership in the country.  One of these is the Section 7 of Article XII, which restricts land ownership.
"Again we have long-term land-lease agreements that allows up to a maximum of 50 [years] or maybe additional 25 more years, we think that, since land will be here and [to] develop land you need capital, if you open it up, we think that can spur [economic growth], especially countryside development," the MAP said.
The 1987 Constitution states that "in cases of hereditary succession, no private lands shall be transferred or conveyed except to individuals, corporations or associations qualified to acquire or hold lands of the public domain."
Former Finance Secretary Margarito B. Teves also believes some economic policies enshrined in the 1987 Constitution are binding constraints to growth.
Among provisions Teves said should be amended are those pertaining to foreign ownership of land and exploitation of natural resources, foreign equity in the operation of public utilities, mass media and advertising, and practice of foreign professionals.
Teves said these "protectionist" provisions, which limit foreign ownership, do not promote healthy competition in a dynamic global economy. He noted the Philippines is one of only few countries left bearing this kind of restriction in the Constitution.
Public utilities
HOWEVER, Wilfrido Villacorta, a constitutional expert, has urged lawmakers not to lift the provisions in the 1987 Constitution that deals with public utilities and natural resources.
"We should do it [amending the Constitution] with care, particularly the provisions concerning public utility and natural resources, because it will not just affect our economy but also our national security," said Villacorta, one of members of the 1986 constitutional commission that framed the present Philippine Constitution. "We should use a strategy in amending our Constitution."
Villacorta, professor of Political Science and International Relations of De La Salle University Manila, warned removing these provisions "without the help consultant and experts…could be dangerous."
"They should hire consultants like what we've done during the 1986 constitutional commission."
He is against "totally revising the Constitution," saying "many constitutional provisions are not properly implemented, so there is [only] a need to clearly define the provisions."
Villacorta said when they crafted the Constitution, many provisions were overlooked because of the limited time given to them to deliberate and finish their proposals.
"It is wise to consult the final arbiter of the land, the Supreme Court, preferably through two separate petitions from the House and the Senate to shed light on the issue[s]."
Villacorta paper
IN a separate position paper submitted to the lower chamber, Villacorta acknowledge there is a need to amend the 1987 Constitution to make it attuned to the changing times.
"Our Constitution was framed in 1986 and was overwhelmingly approved in a national referendum in February 1987. Since then, many changes have occurred: a new security architecture in Asia and the Pacific has evolved; mass poverty, criminality, official corruption, natural disasters and pandemics have worsened. International institution and the global financial system have become even weaker, while nuclear proliferation and international terrorism have increased."
Nonetheless, he said some things remained the same citing "the fundamental aspirations of our society addressed in our present Constitution: a better quality of life, peace among all communities, equitable and inclusive development across our regions, the blessings of independence and democracy, and an independent foreign policy."
He said he is hoping that the Congress, as constituent assembly, will have more time to deliberate on the costs and benefits of the different forms of foreign equity and entitlements.
"Thirty years have passed since we wrote the fundamental law. The limitations imposed regarding the foreign equity in most investment areas have given our more liberalized Asean [Association of Southeast Asian Nations] neighbors a competitive edge over us," Villacorta said.
"It has posed constraints to fulfilling our commitments under [the] Asean Free Trade Area and the Asean Economic Community," he added. "However, under the Foreign Investment Act of 1991, foreign investors may now capitalize in domestic or export enterprises to as much as 100 percent of the capital of these enterprises provided that these enterprises are not on the negative list, and if the foreign investor is investing in a domestic enterprise, the domestic enterprise must have a paid-in capital equivalent to $200,000."
To be concluded