A FIRM believer that even a low-cost dwelling can last longer and be passed on to generations, maverick real-estate company Imperial Homes Corp. (IHC) recently has launched its latest development called the Imperial Lifetime Homes at Via Verde Subdivision with the end goal of not only helping address the country's housing backlog, which currently stands at over 5 million, but also meet future requirements.
This unprecedented budget-friendly horizontal project will house around 400 residential units, featuring high-performance concrete panels and solar power solutions.
What's making this endeavor possible is IHC's partnership with Connovate Philippines Inc. (CPI), the local affiliate of Connovate ApS, the first to adopt a leading quality construction material developed in Denmark.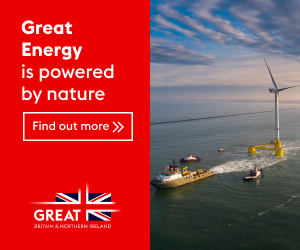 "The two organizations are now collaborating to help the low-cost housing community become 'green' and renewable," said Emma Imperial, CEO of IHC.
Confident of the positive impact of their alliance, Connovate ApS Chairman Peter Berg is grateful of their association with the homegrown developer.
"This is the beginning of our joint contribution to make the world a better place to live," Berg said.
CPI, through its exclusive production licensing agreement from Connovate Denmark, operates the automated Danish factory in Silang, Cavite.
This manufacturing plant has a full capacity of producing precast concrete panels for two houses per day—more than enough to supply the Imperial Lifetime Homes housing line.
As a result, CPI now has a Philippine record of the fastest developer with the installation of six ground floor units a day.
Given this unmatched speed, both partner-organizations address construction delays—one of the biggest factors contributing to lack of housing nationwide.
Recent reports showed that many low-cost housing developers could not meet the deadline to deliver quality homes to its buyers, thus, resulting in poor-quality homes that can last for 30 years only.
Besides using Connovate—a high-performance concrete building technology mainly intended for the high-end market—the property developer is taking its initiative further by combining it with sun power solutions it's already known for.
In fact, IHC is a recipient of EDGE, or Excellence in Design and for Greater Efficiencies, after passing the global standard for green building.
It was also recognized by The Financial Times and International Finance Corp. (IFC) in May 2016 for transformational business in the "Achievement in Low-Carbon Urban Transformation" category.
The company continues to be the poster child of IFC for its sun-powered projects, showcasing happy homeowners as living testimonials that world-class green homes are available to the low-income housing market in the country.
"To dream is free. I dream of making the Philippines as solar capital of mass-housing communities in the world," Imperial said.
Green, healthy 'pamana' home
KNOWN for their close family ties, Filipinos consider their homes as a valued inheritance to bequeath to future heirs. With this in mind, the IHC's visionary founder has conceptualized the Imperial Lifetime Homes to be the most innovative and sustainable project that will redefine green homes with 100 years material lifespan.
This housing line uses a panel system that has the strength of 14,000 psi, or pound per square inch, just sturdy enough to withstand a strong earthquake.  It's also resistant to molds, pests and deterioration, as well as heat-proof of up to 1,900 degrees Fahrenheit.
Homeowners can save on refurbishment costs with the panels' high-quality surfaces, robustness and durability that can last for generations. They are, likewise, made of non-porous materials that can help reduce health risks caused by bacteria formation, which is a major concern in an ordinary housing.
Since every unit has a solar panel installed on the roof, the future residents can enjoy lower electricity bills. Approximately, they could save up to 42 percent compared to the regular power consumption of non-solar homes.
"Look around in the subdivision. In the Phase 1 project, you can see some of our homebuyers having one-half horsepower air-condition," Imperial said of the existing residential community within Via Verde.
"This is the first time I have ever experienced a low-cost housing having all the amenities and comfort of a middle-class home. And guess what? Their bills are only running from P11 to P300 per month," she boasted.
Because of the 100-year lifespan of concrete materials to be used in this residential project, the value of the homes is estimated to appreciate three times more than non-lifetime homes due to lesser cost in renovation.
From an affordable price between P1.6 million and P1.9 million, each unit here is projected to increase to P7.5 million in 30 years compared to an ordinary cement block house, which will be worth around P4.2 million. Renovation costs are also lowered by 166 percent in three decades.
Since the home can be passed on from one generation to another, an Imperial Lifetime Home valued at less than P2 million today is seen to have a pamana value of P95 million to P110 million in 100 years versus non-lifetime home with just an expected P39-million price tag after 10 decades.
More important, the second-generation solar-powered home offerings of IHC are also seen helpful to lessen the impact of climate change since the production of the concrete panels only uses less cement, thereby reducing carbon-dioxide (CO2) emissions.
"Imperial Homes Corp. is the first developer to do this in the country," the CEO said, while citing that each of their housing units has  less carbon footprint of up to 4.4 tons per 100 years.
Combined with solar solutions that reduce up to 120 tons of CO2 emissions per 10 decades, the home can also mitigate its carbon footprint by up to 124.4 tons per 100 years.
"It's an investment par excellence, big savings on electricity, big savings on refurbishments and big savings from a healthy home," Imperial stressed. "Imperial Lifetime Homes provide better home investment opportunities for low-income Filipinos with world-class green homes that can last a lifetime. This marks the beginning of a new era in low-cost housing in the Philippines."