CLARK FREEPORT—As early as 5 a.m., people started gathering outside the Aqua Planet here over the weekend, anticipating its opening to the public at 9 a.m.
A few minutes before the hour, more than 1,000 people were already estimated at the front gates of the water theme park with some coming from as far as Pangasinan in the north and San Pedro, Laguna in the south.
Lucina Marcelo from Binagonan, Rizal, said they came early after seeing Aqua Planet in social media and news reports. There were 11 of them, she said.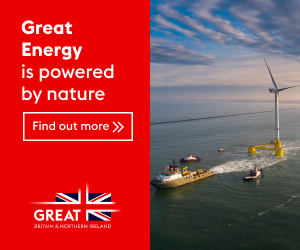 Jun Servidal said he and his nine companions came from San Pedro, Laguna. He said they learned about Aqua Planet on Facebook.
Marivic Pumento, 66, from Novaliches, Quezon City, said she came to know about Aqua Planet on Facebook. She said there were 10 families in their big group, which included her children, nieces, nephews and grandchildren.
Councilor John G. Sales from Bamban, Tarlac, was also among those outside waiting for the opening of Aqua Planet with six of his family members. He said he was with Bamban, Tarlac, Mayor Jon Feliciano, who was invited as one of the guests in the opening.
Russel Reyes from Pulilan, Bulacan, came with 12 companions. She said she also learned about Aqua Planet on Facebook.
Milet Almoyte from Quezon City and others from San Andres, Manila, came with their family members, who said they were all excited.
Guest of honor, Philippine Amusement and gaming Corp. (Pagcor) chairman Andrea Domingo described Aqua Planet as "the best, really the best water theme park that I have seen even compared to the other water theme parks that I have seen in the US and other countries."
"That is why we are very proud not just because this is one of the requirements of Pagcor to have a world-class theme park but also as a Capampangan that is really first class…)," Domingo said.
Dr. Irineo Alvaro Jr., chairman and CEO of BBI Group of Cos. and MEDAL Consortium Inc., was on hand to welcome the first opening day for business.
BBI is the owner and developer of the 10-hectare Aqua Planet, as well as the nearby grand Midori Hotel and Casino.
Aqua Planet is a P2.5-billion water theme park at the northwestern section of this free port. It is touted as one of the biggest of its kind in Asia.
It held its three-day ceremonial lighting and soft opening event last November 23 to 25. Since then, it catered mostly to large groups, including Aytas, orphans, Marawi soldiers and their families, church groups and others.
On Saturday, it was finally opened to the public.