AFTER an impressive statement game against her former team De La Salle, Adamson University standout Eli Soyud joined University Athletic Association of the Philippines Press Corps honor roll as its Player of the Week.
The opposite spiker finished with a game-high 18 points from 13 kills, three blocks and two service aces in the Lady Falcons' four-set victory over the Lady Spikers, 25-18, 15-25, 25-19, 25-22, last Saturday.
Soyud's stellar performance helped Adamson University score its first win over La Salle since the second round of Season 70.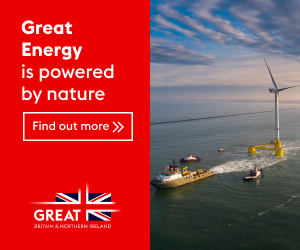 "I have gotten my confidence back, and the trust of the coaches," Soyud said.
Lady Falcons Coach Air Padda praised Soyud for her performance.
"She had a rough start, and now a lot of people want to underestimate her. But then, I never underestimated her. I know what Eli is capable of, she's capable of a lot and, man, I'm so proud of her," Padda said.
Soyud, who suited up for De La Salle in Seasons 77 and 78, edged National University (NU) stalwart Jaja Santiago, Ateneo skipper Maddie Madayag, Far Eastern University (FEU) top hitter Bernadeth Pons and La Salle defense specialist Dawn Macandili for the weekly award.
Fiery NU, meanwhile, tries to extend its unbeaten run in six matches as the Lady Bulldogs take the Lady Tamaraws at 4 p.m. today at the Filoil Flying V Centre in San Juan City.
University of Santo Tomas (UST) and University of the Philippines (UP), meanwhile, try to get back on track when they take the floor at 2 p.m.
The Tigresses have yet to win back-to-back matches this season and are at sixth spot with a 2-3 win-loss record. The Lady Maroons, on the other hand, already lost four straight of their last five outings to dwell at seventh place.
NU has beaten strong teams De La Salle and Ateneo de Manila and capped their five-game winning streak with a 25-19, 14-25, 25-19, 28-26 victory over  UST last Sunday.
But for NU Head Coach Babes Castillo, they should not get tired of winning and prepare for a tough challenge from FEU, which runs fourth in the standings winning a 3-2 card.
"FEU also has a very good system. They have great, all-around players like Bernadeth Pons that we're really going to need to find a way around," Castillo said. "FEU is a great team. If you look at just their record, it doesn't do justice to how good they are. On our end, we're going to need a lot of composure and keep our level of confidence."
Jaja Santiago, who is on her final playing year, is not the only one excelling for NU. She is getting strong support fromsetter Jasmine Nabor, Aiko Urdas, Risa Sato, Audrey Paran, Rose Doria and Jorelle Singh.
"The biggest change in our team is the system implemented by Coach Babes," Santiago said. "Coach motivates us to avoid slowing down and keep on going hard and be two steps ahead of our opponents,"
In men's action, FEU (5-0) tries to move one win closer to a first-round sweep when it battles third-running NU (4-1) at 10 a.m.
Defending men's champion University of the East (UE) and last year's women's runner-up UST, meanwhile, remained unbeaten in tennis at the Rizal Memorial Tennis Center last Sunday.
The Red Warriors maintain their perfect record following a 4-1 romp of the Growling Tigers in a rematch of last season's Finals.
The Tigresses, on the other hand, assured themselves of a Finals slot by nipping De La Salle, 3-2.
UE banked on reigning Most Valuable Player AJ Lim, Josshua Kinaadman, Dolfo Barquin and doubles specialists Rogelio Estaño and RJ Saga to improve at 5-0.
KT Malinis, Monica Cruz and the doubles pair of Precian Rivera and Ingrid Gonzales shone for UST to stretch its undefeated run to four ties.
The men's and women's teams of Ateneo have solidified their hold of second spot in the standings and, more important, bolster their bids for a spot in the championship ties.
The Blue Eagles edged De La Salle, 3-2, to raise their men's record at 4-2, while the Lady Eagles overwhelmed University of the Philippines, 4-1, to improve at 3-1 in the distaff side.