Part Two
WRITER Elizabeth Potter Sievert credited one man for helping revolutionize a Philippine fiber.
There is no substitute for abaca, Sievert quoted Fay Osborne as saying in her book The Story of Abaca: Manila Hemp's Transformation from Textile to Marine Cordage and Specialty Paper (2009).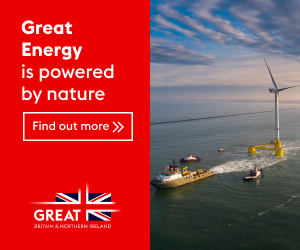 Sievert's narrative revealed Osborne as a technical director of Connecticut, US-based Dexter Corp. She credited Osborne, a scientist, for propelling abaca into the lucrative specialty-paper industry today. She also bared how Osborne discovered how to make specialty papers, as well as teabags, using the fiber from abaca (Musa textilis).
Siever also wrote Dexter Corp., considered the oldest company listed in on the New York Stock Exchange, started to turn abaca fibers, sourced from discarded Manila rope, into handmade papers in 1835.
However, it was only in 1928 when Osborne identified the material used in Manila rope, a type of rope made from abaca, that was ideal for manufacturing paper, she wrote.
Sievert said it took Osborne two years of rejecting other fibers before settling on the abaca as a material for making paper. She wrote that Osborne found other fibers like wood, jute, palm, sisal and bagasse as "too wide."
Sievert also wrote that Osborne found cotton as long but had the tendency to twist.
She said just few years after the commercialization of Osborne's abaca paper, the specialty paper saw itself becoming part of the production lines of tea packers making tea bags and Japanese firms producing stencil papers.
Exports
OSBORNE'S accidental discovery—as Sievert wrote—of turning abaca fiber into a specialty paper had put the Philippines on the global fiber map.
Today, Manila generates an average $100 million from exports of abaca fiber and manufacturers. Noticeably, the bulk of this revenue comes from outbound shipments of abaca pulp, the product used in making paper.
"Among the abaca manufactures, pulp continued to lead exports," the Philippine Fiber Development Authority (PhilFida) said in its newly crafted Philippine Abaca Roadmap (PAR) 2018 to 2022. "Shipments averaged $63.1 million, equivalent to a 65-percent share of the average export earnings per year."
The PhilFida said the country's abaca pulp exports averaged 20,382 metric tons (MT) from 2006 to 2015.
"Europe is the most important destination for Philippine abaca pulp since it is home to a number of specialty paper manufacturers," said PhilFida, an agency attached to the Department of Agriculture.
The agency added exports of the abaca pulp to Europe averaged 16,454 MT per year, or 80 percent of the total, with 7,420 MT, or 36.4 percent, being absorbed by Germany.
"The UK was the second-biggest and the fastest-growing European market for abaca pulp," it added. "Exports increased by 1.6 percent yearly as a result of the transfer of the pulp operation of a US-based abaca pulp mill to the UK."
France is, likewise, an important export market for abaca pulp, with imports averaging 1,590 MT per year, or a 7.8-percent share of the total annual average, according to PhilFida.
On the other hand, abaca pulp exports to Asian countries averaged 4,613 MT during the 10-year period, with Japan as the leading destination.
"Japan's purchases averaged 3,466 MT annually, or 17 percent of the total volume," the PhilFida said.
"Aside from the Japanese yen, abaca is processed into capacitor paper, insulation paper, tea bag, masking tape, stencil paper, filter oil absorbent paper and other specialty paper products," the PhilFida added.
Meanwhile, abaca pulp imports of the United States, the country's third biggest market, averaged 1,201 MT or about 5.9 percent of the average export volume during the ten-year period.
Deficit
TODAY, the "long, narrow, cylindrical, yet rigid, fiber" Sievert described has truly become an eye-catcher in the global manufacturing industry.
So attractive that global demand for Abaca, also known as Manila hemp, has grown beyond the production capability of the top-producing country of the fiber: the Philippines. PhilFida Executive Director Kennedy T. Costales believes so, too.
"A month after I joined PhilFida in March 2017, I found out there is already a demand deficit of about 25,000 MT. And later on, [a] company from China is investing a new pulp mill with a capacity of 34,000 MT," Costales told the BusinessMirror. "So, in total, that's already 59,000 MT in deficit, which is equivalent to 96,000 hectares."
Costales said the company, called Bloomfield Shintai Pulp Specialty, is planning to pour in at least $100 million, or about P5 billion, for the establishment of its own abaca plantation and manufacturing plant in the country.
"I asked them, how come that you know there is already a demand deficit of about 25,000 MT and you will enter the industry and add another 34,000 MT?" he said.
"And they replied: We know who is producing the best abaca in the world, it is just the Philippines. The characteristics of abaca here compared to Ecuador, Costa Rica and Indonesia is far better," Costales added, quoting executives from Bloomfield Shintai.
Moving forward
THE Philippine Abaca Roadmap indicated local pulp mills had been importing abaca and sisal fiber from Ecuador since 1991 to plug the shortfall in local production.
However, beyond the local demand deficit there lies a bigger threat to the country's abaca production: the relentless need of the global market for Manila hemp.
"Being a dollar trade, the developments in technology and product innovations happening in the world are realities that the Philippine abaca industry is challenged to meet not only to maintain its global presence, but to also further strengthen its dominant position in the international abaca trade," the Philippine Abaca Roadmap read.
And Costales wants these issues, particularly the abaca fiber demand deficit at nearly 60,000 MT, to be solved before President Duterte steps down from office.
But how?
To be concluded
Image credits: Nonie Reyes