Conclusion
HOOKING up among young couples today is like the mobile connection in the country: sometimes slow and sometimes unsuccessful. This is relative to the first attempt.
On a first date, a man or a woman will see if there would be a second date or they can push through toward much deeper connection.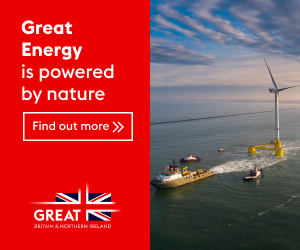 Basically, if a man tells a woman he'll see her again, the date must have been good and they both enjoyed it, according to people the BusinessMirror talked to.
Some said there would be a second date if phone numbers are exchanged. This would mean they would want to continue communicating with each other.
Others said that if the couple meets each other the day after date night, this means they're looking forward to take the next step.
The first date could also be considered good if a couple welcomes meeting each other's friends. This means they are really interested in getting to know more about each other.
They also make plans on going somewhere else.
According to the people who the BusinessMirror talked to, there won't be a next date if one of the two promises to call back when asked when they will meet again.
Another reply to that question signifying there won't be a second date would be: "This isn't going to work out." This is the most obvious sign the first date was a disaster.
The search
ACCORDING to Charice Dizon (not her real name), if you want to find your best mate, you have to focus on what you are really looking for a date.
Dizon said you have to be clear if what you want is a serious relationship or just someone who can be with you to have fun. "I just wanted a person who would make me feel like I'm interesting," the 26-year-old said.
Dizon added she has a hard time telling if a date is a good one or not. She felt like her date is intimidating. However, she said she is also too afraid to commit.
Dizon believes that fear of commitment has made her stick to dating. I also don't want to be hurt in the end if the relationship does not work out the way I want it to be, she added.
Unlike Dizon, some people the BusinessMirror talked to said they go on dates to really find a serious partner or go into a serious relationship. Others, however, said they go on dates just to have fun.
Second date
REPHRASING a cliché, dating is sweeter the second time around.
The conversation can go deeper from hobbies and interest to personal matters and issues. You can build a little trust with each other beginning with the second date.
"If I like a woman, I will really ask her out for the second time," Jake Camara (not his real name) said. "[The] second date is always one of the best since we are somehow becoming comfortable with each other."
According to the 25-year-old call-center agent, the second date is successful if the couple plans out a vacation.
"What's better than planning a quick getaway from the busy life of the Metro?" Camara said. "To make it more special, you are planning it with someone special, too. May it be a two-hours away Batangas beach or a long drive to Baguio, it is always special when it is with someone you want to know more."
'Love meter'
FOR 24-year-old Janna Ricafort (not her real name), the date could be successful if he sends a text message the morning after.
Texts and calls have always played a big role in a relationship today, said Ricafort, a freelance Web developer. In some cases, it became the "love meter" in a relationship, she added.
"I always make sure that next thing in the morning I will not text them first," Ricafort said. "Instead, I'll wait for them to initiate the conversation with me after the first date." She said women are meant to be pursued.
If you are meant to be, efforts must be exerted, she explained.
"You are meant to be special, especially to someone who dearly wants you," she added.
Ricafort said she considers the relationship going strong when he demands attention. For some, demanding partners are quiet annoying, but it still makes me feel very special, she added.
"Demanding, I mean, is that he starts to ask you if you've eaten your lunch or dinner, or if he's checking if you were able to get home safe or just simply asking for a selfie because he misses you that much."
For Camara and Ricafort, action still speaks louder than words.
Sometimes, we find it hard to tell someone how we really feel about him or her, he said.
"There are just not enough words to express how much they mean to us. That is why we express it through our actions, through our gesture," he added, citing dating is one gesture.
For Ricafort, the assurance that they are the only one you dearly want, you dearly desire "is better to see than to hear the words 'I love you.'"
"Through their action, even without asking, you are assured and you know very well that they are into you," she added.
Long process
ONE could deem dating as the first step in a long process of a relationship, whether heterosexual or homosexual. Dizon considers dating as a stage where she gets to meet the person who, potentially, could be the one who'll be with her for the rest of her life.
Rosa Luna (not her real name), 42, said couples today should also be mindful of where date leads to, which is not necessarily getting married. As our elders have said, marriage is not a spoon of hot rice that a scalded tongue spits out of a mouth, Luna added.
She said a relationship doesn't develop overnight but the first date is a start. A relationship, whether as friends or something serious, requires each to invest a lot of time and effort, Luna added. While dating, she said, is a start, it should also be an ongoing event in a relationship.
It could be as simple as walking on a park without spending or as lavish as going abroad, Luna added.
"The most important thing is that the couple is serious in helping grow the relationship together."
Image credits: Nonoy Lacza