THE government must provide more financial resources to finance the low-cost housing segment meet the housing backlog in the country, according to the leading officer of a housing developer.
"It's somewhere between 168,000 and 190,000 housing backlog a year," Atty. Christopher Ryan Tan, former president of the Organization of Socialized Housing Developers of the Philippines and CEO of housing developer Hausland Development Corp. pointed out in a recent Outlook forum organized by global property web site Lamudi at the Bonifacio Global City.
"So when you do the math, considering that population grows, it seems that you would not be able to catch up. So that's really a huge problem," Tan added.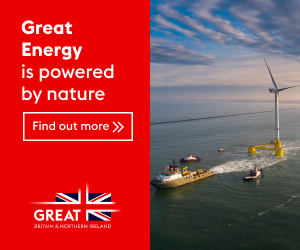 The country's growing population also poses a big challenge not only in the housing sector but as well to the economy as the government needs to allocate more resources to the population, especially in the marginalized sector. According to the Population Commission, the country's population has more than doubled in the last 30 years. As of 2015, Popcom said the Philippines has a population of 100 million.
The Outlook was the launch of global property platform Lamudi's comprehensive report on the country's real-estate industry, which involved a nationwide survey of 10,000 Filipino property seekers from across the country to complete. This event coincided with a coming together of the industry's thought leaders.
Citing a government study, Tan pointed out that the country's housing deficit is estimated to reach a staggering 7.67 million by 2022. "In other words, in the eyes of the government, that's how many households would direly need housing provision or housing units. And that is a huge number," he explained.
Tan said that it's a daunting task for both government and private sectors to solve the housing challenge since there's only an actual production of less than 200,000 housing units annually for the past five years.
Nevertheless, he said the problem can be solved. The battle, however, is not yet lost, Tan assured. "The challenge now is really to meet the housing need, and to be able to do that, you need to produce on the lower end," he stressed.
Homes not valued more than P3 million are classified as affordable housing in the country. Government agency Housing and Urban Development Coordinating Council outlined the bracketing for the low-income segment based on price range and ceiling. In its categorization, units sold for more than P1.7 million but not exceeding P3 million are considered low-cost housing. Those that sell for P450,000 up to P1.7 million are classified as economic housing, while homes under the socialized housing group are those with a selling price below P450,000.
Tan said these three groups comprise the low-income market, which he said eats up the lion's share of the country's residential market in terms of production.
"That is the majority in terms of the number of units," he explained, "but when you look at it in terms of the value or in terms of prices, it's the reverse. You would find that the much expensive housing units, in terms of value, when you convert the total amount of loans generated by the housing sectors, majority are still cornered by the high-end."
In the country, living spaces with a price range of P3 million up to P4 million are labeled mid-cost. Those that are sold for more are tagged as high-end. While these units enjoy a positive response from banks in terms of loans, Tan pointed it's not the same for the lower income segments, especially those under socialized housing.
Tan stressed that socialized housing segment, "or those housing units not sold more than P450,000," is the most challenging because very few banks would be willing to lend at this level because this segment is believed it has liitle capacity of paying and  absorbing the highest risk.
"But that is the greatest need if you ask me where production has to be accelerated. So it seems that both ends don't meet," Lao said.
"We need the government to come in because if private banks would be hesitant to provide financing for the low-end market, the government's role, really, is to increase available funds for financing for that segment," Lao pointed out.
Meanwhile, Lamudi through the Lamudi Real Estate Magazine recently formed a one-year partnership with the Housing and Land Use Regulatory Board (HLURB) to provide valuable tips to readers from Lao with topics ranging from the rights of buyers of real estate, to the verification of brokers, projects and developers.
HLURB will also use the Lamudi platform to address frequently asked questions, including those about options for financing, procedures and remedies afforded to aggrieved buyers and developers, and even who to approach or look for when paying a visit to their office.
In its objective to promote transparency, HLURB also has revamped and upgraded its web site, which now comes with a user-friendly online inquiry feature. This shall be integrated in the Lamudi web site, which receives around 1.5 million visits per month, so property seekers will find it easy and hassle-free to search for registered brokers, as well as projects that have been issued License to Sell numbers.
These efforts are part of HLURB's efforts to keep up with the times by embracing digital, and to be more visible to the public and serve them better.
Transparency through technology
In the 2016 Global Real Estate Transparency Index by real estate and investment management firm JLL, the Philippines ranked 46th out of 109 countries and fell under the semitransparent market. According to JLL, this is the bracket where the most rapid progress in real-estate transparency can be found.
Rising expectations from citizens, as well as technological advancements serve as drivers for improving real-estate transparency. The company said Innovations in the prop-tech industry "offer the opportunity for a quantum leap in data access to support a rising culture of 'open data."
Aside from high-quality accessible market data, ingredients of a transparent real-estate market include: strong corporate governance, stringent regulatory enforcement, high ethical standards and international best practice.
For Lao, responsible real-estate practice is the key to the sustainability of the housing sector. He also maintained that although HLURB is a regulatory body, they are very much willing to help and cooperate with those under their jurisdiction.