TACLOBAN CITY—Militant workers in the city are threatening to launch a monthlong protest before the regional office of the Department of Labor and Employment (DOLE) in Eastern Visayas to call for higher wages and benefits after the new Tax Reform for Acceleration and Inclusion (TRAIN) law took effect.
Members of Katig-uban han mga Trabahador ngan Hornal-Kilusang Mayo Uno (Katrabaho-KMU) have been holding a daily rally in front of the DOLE regional office initially to support workers of Leyte Home Depot who went on strike since December 30 due to alleged refusal of the management to give their employees their holiday benefits.
The rallies have mothballed after drawing the support of other warehouses and Port Area stevedores. The initial one-warehouse strike expanded to include five additional warehouses in Tacloban City while linking with youth groups in nearby universities.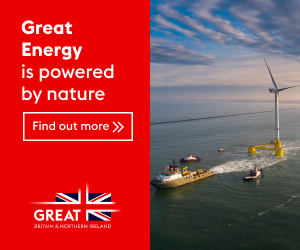 The new TRAIN law, which promises personal income-tax deductions to those earning more than P200,000 annually, is projected to cause an unprecedented rise in value-added tax on basic commodities this year.
"The tax reform is rooting out underpaid workers and forcing them into the streets. In the absence of a national minimum wage law, the regression of our tax system is nothing short of a death sentence," KMU-EV Spokesman Paul Escalona said.
The DOLE regional office earlier announced it would conduct a series of consultations in key cities of the region to determine the impact of the TRAIN law on wage earners, especially those receiving the minimum wage.
DOLE Regional Director Joel Gonzales, who also sits as regional chairman of Regional Tripartite Wages and Productivity Board (RTWPB), said consultations will be made in the cities of Tacloban and Ormoc in Leyte, Catbalogan in Samar, Borongan in Eastern Samar and the capital town of Catarman in Northern Samar.
Gonzales said the consultation will revolve on the impact of the recently implemented TRAIN law on the prices of goods and services, the economic condition of the provinces and how a possible wage adjustment will affect the workers and employers.
He said the result of consultations will determine the next possible action of the RTWPB in terms of whether new wage adjustments need to be done.
For the protesting workers in Tacloban, however, the skyrocketing of daily living costs is a jab against the call for a 50-centavo increase in wages once approved, especially since they do not have personal-income taxes in the first place.
The workers on strike flashed placards against the new TRAIN law, saying it essentially cripples the purchasing power of the vast majority of workers earning less than the minimum wage.