The Department of Energy (DOE) has issued a policy governing the establishment of an  independent market  operator (IMO) of the Wholesale Electricity Spot Market (WESM).
Under Department Circular No. DC2018-01-0002, otherwise known as "Adopting Policies for the Effective and Efficient Transition to the IMO for the WESM," the DOE and the Energy Regulatory Commission (ERC) will ensure fair competition and promotion of public interest as envisioned in the Electric Power Industry Reform Act (Epira).
"WESM is an added option for the electricity sources of our consumers, especially [in] addressing the stability and efficiency of power supply," Energy  Secretary Alfonso G. Cusi said.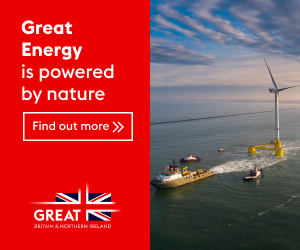 The policy on IMO outlines the mandates of the DOE and the ERC over the operator; its guiding principles;  composition, including a board composed of at least five members; its functions; and WESM's new governing and governance structure and the conditions for transition.
In particular, the issuance will provide guidelines on the procedures for:
Establishing the merit order dispatch instructions for each time period;
Determining the market-clearing price for each time period;
Administering the market, including criteria for admission to and termination from the market, which includes security or performance bond requirements, voting rights of the participants, surveillance and assurance of compliance of the participants with the rules and the formation of the wholesale electricity spot market governing body;
Prescribing guidelines for the market operation in system emergencies; and
Amending the rules.
The circular on IMO, which was published on February 4,  takes effect immediately.
"This policy on IMO will ensure full public accountability to safeguard, foremost, our energy consumers," Cusi said.
The WESM is currently being operated by the Philippine Electricity Market Corp. (PEMC), a 15-man body led by the secretary of the DOE, and is composed of representatives from each sector of the electric-power industry, as well as independent members.
The PEMC was incorporated in 2003 and was constituted as the autonomous group market operator to oversee market governance, and perform the functions of the market operator in the WESM.
Under the Epira of 2001, PEMC is supposed to last for only one year and would transition to an IMO. So far, PEMC has existed for 12 years now.
In the meantime, PEMC is being led by a five-man transition committee composed of the following: former ERC Chairman Oscar Ala, as PEMC president; Francis Saturnino Juan, former ERC executive director; Rauf A. Tan, former ERC commissioner; Jose Mari T. Bigornia and concurrent chairman of the National Renewable Energy Board Jose M. Layug.
Cusi sits as PEMC chairman.  Aside from Cusi, the PEMC board is being governed by  Ronald Dylan P. Concepcion, Victor Emmanuel B. Santos, Emmanuel V. Rubio, Neeraj Bhat, Deon James, Rolando M. Cagampan, Octavius M. Mendoza, Allan L. Laniba, Noel V. Aboboto, Jesus L. Arranza and Peter L. Wallace.
A department circular gives the committee seven months from August 1 to complete its tasks while PEMC transforms into an IMO.