Part One
Dear PR Matters,
I have been following your column for some time and have read much about influencers during the past year.  Being in the marketing field, I know that has become an important way to let the brand be known, especially during the past few years.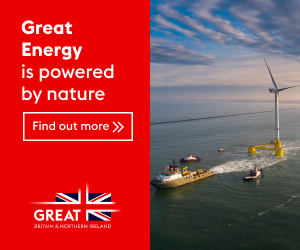 May I know if there are any new trends we can look out for in influencer marketing in 2008?  I will really appreciate this.
Thank you so much.
Sincerely,
Mary Joy G.
Dear Mary Joy,
In behalf of my International Public Relations Association (Ipra) colleagues, I would like to thank you for your interest in our column.  You are correct, influencer marketing has become an important part of the marketing mix in the recent years as more brands turn to this to reach out to their customers and stakeholders.
In an article in MarketingProfs.com, Ismael El-Qudsi says that in 2017, "influencer marketing successfully made the transition from being considered a passing fad to being allotted a well-deserved place in the marketing mix."
The success of influencer marketing, he says, "lies in being able to break through the noise and content saturation in today's digital environments by harnessing the voices of trusted opinion leaders to spread a brand's message to the intended audience in the most authentic and natural way possible."
But like everything else in marketing, working with influencers is evolving.  And brands have learned from their past engagements, and will rapidly change to maximize the impact of their collaborations.
But what lies ahead for influencer marketing in 2018?  Interestingly, two articles, "The Five Top Trends That Will Shape Influencer Marketing in 2018" by El-Qudsi, and "7 Influencer Marketing Trends that will Dominate in 2018" by Vivian Michaels in thenextweb.com, share similar expert views on how influencer marketing will take shape this year, which we have put together for you.
Influencer marketing will grow, but it's not all about money
El-Qudsi says that there will be a sizable shift to influencer marketing, which will become an always-on strategy for brands, instead of one-off campaigns.
This year, he says, "the focus will be on building mutually beneficial long-term relationships with influencers. Collaborative partnerships will take center stage as brands move from a proofing stage to a perfecting stage; they will implement tactics that have previously proven successful, but they will take it up a notch and allow trusted influencers to lead the creative side."
Michaels, on the other hand, says that with the growth, the value of services is going to increase. However, she says that increased value doesn't necessarily evolve around money.
"Influencers will start looking for meaningful partnerships," she says. "They gained thousands of followers and their future engagements with some companies will depend on whether they feel it's a right fit for them and their followers base."
What can we learn from this?  "When contacting an influencer, go beyond finances," Michaels says.  Instead, "show how they can benefit from your partnership or how it can improve their career."
The influencer base will increase and integrate
El-Qudsi says that all eyes will be on micro-influencers, active users of social networks who have fewer than 10,000 followers and have an immense influence among their communities, in 2018.
That's because "micro-influencers deliver 60 percent higher campaign engagement rates; moreover, those campaigns are 6.7 times more efficient per engagement than those influencers with larger followings."
Much of that level of engagement, he says, is due "to the dialogue that occurs naturally between micro-influencers and their followers.  Unlike what happens with macro-influencers and celebrities, the content that micro-influencers produce resonates with their audience because micro-influencers are relatable."
Michaels, on the other hand, says that 2018 will be the year of integration, and "it's important to explore all options and types of influencers."
She classifies them into three groups: mega-influencers (usually celebrities), macro-influencers and micro-influencers, and says that in the coming year, "brands will be combining different types of influencers to achieve their marketing goals.  Each of these groups reaches the specific target audience, which helps your company reach more people than ever."
In 2018 look beyond the mega-influencers, and plan campaigns that should be able to "build an experience and emotional connection between your company and target audience."
The bottom-line will matter
El-Qudsi says that there will be more Focus on Data and Accountability in 2018. "The influencer marketing space is still permeated by a lot of grey areas," he says, "and determining the ROI [return of investment] of influencer-marketing campaigns has been cited by most marketers as their top challenge year after year."
In 2018, the tendency, he says will be to move toward greater standardization both in analytics and compensation.  With more and more brands entering the influencer-marketing space with clear and measurable goals, "views and impressions based on the follower count will no longer be the main metric as brands focus on cost per engagement and determining how likes, retweets, comments and click-throughs are affecting the bottom-line."
With this, "many brands are already using individual, customized links to track performance and see which posts are driving traffic into their web sites.  Others are using promo codes and affiliate links to measure an influencer's impact on sales."
Michaels acknowledges the fact that the primary reason some companies are reluctant to create an influencer-marketing strategy is the assumption that they cannot track results properly.
In 2018 she says KPI and ROI measuring is vital. She advises brands to "track both ROI and KPI through an understanding of relevant metrics tools for each campaign and detailed analysis of results.  We can expect the development of new software and influencer-marketing platforms that make this processes significantly easier with the growing need of precise measurements.
We will continue with other influencer-marketing trends in next week's column. Hope we have been able to help you on your inquiry.
PR Matters is a roundtable column by members of the local chapter of the United Kingdom-based Ipra, the world's premier association for senior professionals around the world. Millie Dizon, the senior vice president for Marketing and Communications of SM, is the former local chairman.
We are devoting a special column each month to answer the reader's questions about public relations.  Please send your comments and questions to askipraphil@gmail.com.