DAVAO CITY—President Duterte promised to shell out P100 million to develop agriculture and livelihood programs in tribal communities across Mindanao, moves that he believed fend off the influence of the communist-led New People's Army (NPA).
Duterte also said he would facilitate the entry of investors into the tribe's ancestral areas to increase the opportunity for work among the tribal members.
Duterte made the promise last Thursday during the two-day Indigenous Peoples' Leaders Summit organized by the Armed Forces of the Philippines (AFP) held at the Felix Apolinario Naval Station in Panacan, 18 kilometers north of downtown.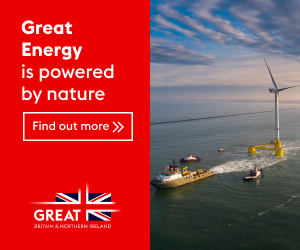 He said the money would be used to allow them to transition from their dire economic strait to steady livelihood.
"To help you lead normal lives. Use the money," he said.
"You have to learn something, a skill to help your family."
He added he would personally select the kind of investors that would help them generate additional livelihood.  He also offered to send bright and talented young tribal students to the best schools on government expense if only to "lift lumad communities from dire poverty."
"I will send your children to any good school, or if you're in Manila and you want to send them to San Beda, Ateneo, La Salle, you may enroll them there and the government will pay for the tuition fee," he said in the vernacular.
The President added said the government would recruit qualified tribesmen to become members of the AFP. He said the tribesmen might also opt to join government militia to fight communist rebels.
Malacañang said the tribal leaders signed a manifesto throwing their support to the Duterte administration.
"We strongly express our continued support to President Duterte, whom we believe will help us shape and achieve our destiny as United Indigenous Peoples Mindanao in our respective ancestral domains," they said.
"Affirming our customary laws, cultures and traditions passed by our ancestors deeply rooted in our indigenous cultural communities as the basis on our continued existence, struggle and fight for self-determination, we further express our commitment and support to your peace and development program as embodied in your 10-point agenda," they added.
Malacañang said the attendees to the summit "were customary leaders, elders and representatives of IPs from Mindanao comprising regions 10, 11, 12 and 13. They stood to strengthen and push for self-determination in accordance with their customary laws, indigenous cultures and traditions."
The summit is the first meeting with tribal leaders under the Duterte administration and also the first for President Duterte to meet lumad leaders from Eastern Mindanao, it added.