AUBURN HILLS, Michigan—Blake Griffin described his reaction when he found out he had been traded.
"Shocked is a good way to put it," he said. "I didn't know anything. I pretty much found out when everybody else found out. It just kind of took a second to realize, OK, like, everything's changing."
Griffin has arrived in Detroit now, and on Wednesday the Pistons introduced him and the two other players they received from the Los Angeles Clippers in the blockbuster deal earlier this week. Griffin, Brice Johnson and Willie Reed should be available to play on Thursday night when Detroit hosts the Memphis Grizzlies, and that's when the idea of Griffin in a different uniform will really become a reality.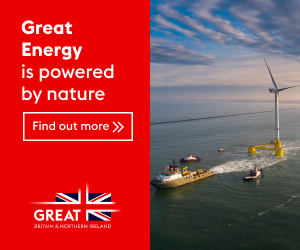 The Pistons sent Tobias Harris, Avery Bradley, Boban Marjanovic and two draft picks to the Clippers. The trade came seven months after Griffin signed a $171-million, five-year contract to stay with Los Angeles—a fact that's been duly noted. LeBron James described the deal as "unfortunate"—pointing out that players are described as disloyal for leaving teams, but franchises don't necessarily face the same criticism when trading players who have stayed committed to them.
When asked if he regretted not having a no-trade clause, Griffin kept the focus on his future with his new team.
"I want to play for an organization that wants me to play there," Griffin said. "This is where I want to be, and this is the place that wants me."
Detroit is in its fourth season with Stan van Gundy as coach and team president, and the Pistons—without Griffin and the newcomers—snapped an eight-game losing streak with a win on Tuesday night over Cleveland. If the season ended now, they would not make the playoffs, but they're within striking distance with plenty of time remaining.
An injury to point guard Reggie Jackson has been a big issue, and van Gundy has cautioned against expecting any immediate surge after Griffin's arrival. The trade was a risk because of Griffin's big contract and his injury history, but owner Tom Gores indicated before Wednesday's news conference that he understands it could take time for the deal to pay significant dividends.
"My job probably should be to be a little patient, although Stan and I did talk yesterday, and our biggest job up front is to adapt as fast as possible," Gores said. "Our expectation was always to win this year, so, of course, we want to win this year, but whatever happens this year, we have an asset for the long haul. This deal does not happen if Blake was on a one-year deal."
Gores said the deal wasn't made to provide a short-term boost in fan support, although any added buzz is certainly welcome. The Pistons have played in front of plenty of empty seats at their new downtown arena this season, but a few more performances like Tuesday's might change that.
"I did consider the buzz it would bring to our players and our organization," Gores said. "I didn't think for a second about filling the stadium. That would be very short-term."
But if Griffin stays healthy and productive, he could easily become a fan favorite in Detroit, where the franchise has long featured physical, blue-collar players willing to throw their weight around. Griffin was asked about a couple of those former Pistons — Ben Wallace and Dennis Rodman — and whether he could be comparable.
"Somewhere in between Ben Wallace and Dennis Rodman," he said, drawing a laugh. "Being a coach's son and growing up playing for my dad, and him always demanding that I play hard and be a hard worker—both my parents are two of the hardest-working people I know. I think hard work is something that has been instilled in me from a young age, so I try to play that same way."
Image credits: AP