MOSCOW—Russian President Vladimir Putin has told the country's athletes to forget about doping scandals when they compete at the Pyeongchang Olympics.
As punishment for what it deemed a doping scheme during the 2014 Sochi Olympics, the International Olympic Committee (IOC) has invited 169 Russians to compete under a neutral flag using the name "Olympic Athletes from Russia."
"I wish you not to think about anything which has recently accompanied your preparation for these Olympics," Putin told a gathering of athletes at his presidential residence outside Moscow on Wednesday.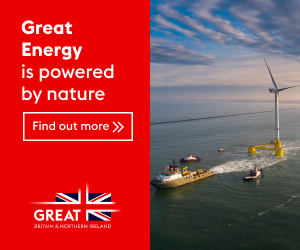 He added he hopes they "focus on sporting competition, and that you know that following you, as usual, are hundreds of thousands, millions, of fans who love you and hope you win."
While the athletes wore their IOC-approved "neutral" uniforms without the Russian flag—gray for men, red for women—the event was full of patriotic gestures.
Hockey players Pavel Datsyuk and Ilya Kovalchuk stepped up to present Putin with a Russian jersey bearing his name and players' signatures along with the slogan "Russia in my heart."
Several athletes wore their neutral jackets open to show a Russian-flag shirt underneath.
Russian athletes won't be allowed to display the flag in Pyeongchang, or to celebrate with Russian flags given by fans. If they win, the Olympic anthem will be played.
The World Anti-Doping Agency (Wada), meanwhile, has recommended to the IOC that it use 2016 doping sample bottles for the upcoming Winter Olympics after the agency's inquiry into the 2017 version showed the bottles could be reopened after a sample was produced.
On Tuesday the IOC said it was "very concerned" about claims the new sample bottles, provided by Swiss manufacturer Berlinger, could be opened, and the Swedish anti-doping agency said it would stop using them.
Wada said in a statement on Wednesday it had confirmed that a proportion of the new generation of Bereg-KIT Geneva security bottles were "susceptible to manual opening without evidence of tampering, whether they have been frozen or not." Those security bottles were introduced in September 2017.
After determining that some of the newer bottles could be "manually opened after initial proper locking," Wada said it had sourced enough of the 2016 doping sample bottles, which were first used at the Rio Olympics, to cover the entire testing program for the Pyeongchang Games, which start February 9 in South Korea.
"At this stage, our clear recommendation to the IOC is that it continue to use the earlier model, which is still used by a number of testing authorities around the world. This should be seen as a precautionary measure that guarantees the integrity of the doping control process at the games," Wada Director General Olivier Niggli said.
"For the longer term, Wada will continue to gather information and explore solutions with Berlinger and others in order to maintain the integrity of the process. Berlinger has already agreed to restart production of the 2016 model pending other development."
The newer doping bottles were introduced last year to increase security after investigators found Russians were able to surreptitiously open bottles at the Sochi Olympics and exchange dirty urine samples with clean ones previously provided by the same athlete.
The IOC said in a statement it was "very concerned about this issue" and asked Wada to ensure the integrity of testing in Pyeongchang.
"From the moment we learned about it, we immediately turned to Wada and asked them to ensure that the anti-doping tests in Pyeongchang can be conducted in a credible and reliable way," the IOC said on Tuesday. "Wada informed us that they were in contact with the bottle manufacturer Berlinger. We have full confidence in Wada that they will find a solution for this issue."
Peter Strom, the acting manager of the Swedish Sports Confederation's anti-doping department, said his organization has stopped using the new bottles.
"Unfortunately, our own tests showed that it is possible to open the container for urine samples after they have been frozen without leaving any visible traces of manipulation," Strom told Swedish broadcaster SVT. "Because of that we will stop all use of these bottles in our tests until further notice."
Image credits: AP