Makati City Mayor Abigail Binay on Thursday said close to 7,000 Makati residents already received free eye treatment at the Ospital ng Makati (OsMak) Eye Center barely six months after its inauguration.
"I am proud that the OsMak Eye Center has ably fulfilled its mandate of helping Yellow Card members get the best eye care without having to spend a single peso. More important, they don't have to be referred to other hospitals because they can now get the treatment they need right here in Makati," Binay noted.
The mayor said the center was able to assist a total of 6,672 patients since it was opened on July 21.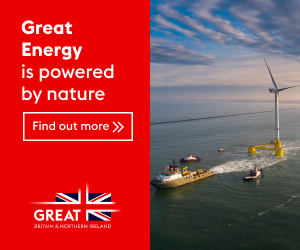 The facility, at the sixth floor of OsMak, the city-run tertiary hospital, averaged 1,000 patients per month, according to its records.
Binay said the center was opened as part of the city's public health program expansion, particularly for the benefit of the more than 200,000 members of the Makati Health Plus Program, better known as the Yellow Card.
She noted that in the past, the Department of Ophthalmology used to refer patients who needed laser procedures, as well as visual field tests, to other hospitals because they did not have the necessary equipment. The opening of the Eye Center, however, has allowed OsMak's eye doctors to treat more patients in-house.
The Eye Center has the following machines: Fundus Photography Fluorescein Angiography, Visual Fields/Humphrey Perimetry, 532 nm Laser, Optical Coherence Tomography, A Scan and B Scan Ultrasonography, Slit Lamp with Digital Camera, as well as a Yag Laser.
The facility can accommodate about 100 patients per day, covering a wide range of services, which include cataract, glaucoma and diabetic retinopathy, among others.
Apart from these problems, the Eye Center is also equipped to address: General Ophthalmology; Emergency Ophthalmic Services; Treatment of Eye Infections; Treatment of Diseases of the Cornea; Treatment of Eye Trauma; Cataract in the Young; Retinal Diseases; Laser Treatment of Retinal Diseases; Glaucoma and Laser Surgery; Plastic and Reconstructive Surgery of the Eye; Pediatric Eye Surgery and Eye Alignment (Strabismus).
OsMak's Eye Center also boasts of skilled surgeons, consultants and residents from the Department of Ophthalmology.
The center sub-specializes in treating Cornea and External Diseases, Cataract and Refractive Surgery, Glaucoma, Low Vision and Rehabilitation, Neuro-Ophthalmology, Plastics, Lacrimals, and Orbit, Pediatric Ophthalmology and Strabismus, Medical and Surgical Retina, as well as Uveitis and Ocular Immunology.
Yellow Card holders can also go to the Eye Center for Refraction, Biometry, Optical Coherence Tomography, Fundus Photography, Fluorescein Angiography, Visual Fields/Humphrey Perimetry and Ocular Ultrasonography: B-scan.