For the sixteenth year running, the Federation of Philippine Industries (FPI)—composed of 34 industry associations and 132 corporations from across different sectors—will be hosting a fundraising golf tournament geared toward the advancement of Philippine businesses.
Senior executives and key stakeholders from the country's Top 1000 Corporations will gather at the Tagaytay Midlands Golf Course this 09 February 2018 to take part in a charity drive that has consistently proven crucial to the success of the FPI's numerous advocacies to promote Philippine entrepreneurship. As in years past, this coming together of the Philippine business sector's most civic-minded movers and shakers is a demonstration of FPI members' generosity of spirit, as well as their commitment to support local industries in their vital role in the heightened competitiveness and in the continuous growth of the national economy.
Among the organization's campaigns that the fundraising tournament will be benefiting are advocacies like anti-smuggling (which includes the fight against Illicit Trade), power and energy and environment sustainability. The FPI extends its gratitude to those who have already pledged to take part in the fundraiser, as it looks forward to the support of the many guests who are expected to lend a hand in the success of the tournament.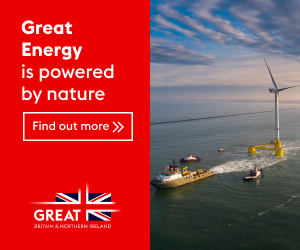 The 16th Annual Federation of Philippine Industries Golf Tournament will be co-presented by Coca- Cola FEMSA Philippines — part of the broader Coca-Cola FEMSA group, the largest bottler of Coca-Cola products in the world — and Coca-Cola Philippines,  San Miguel Corporation and PMFTC while our Major Hole sponsors are Air Liquide Philippines; Alpha Philippines; Asia Brewery Inc; Banco De Oro; Chamber of Automotive Manufacturers of the Philippines., Inc.; Eaglematrix Security Agency, Inc.; HINO Motors Philippines Corporation; International Container Terminal Services Inc.; Manila Electric Company; Magsaysay Shipping Logistics; Markenburg; National Grid Corporation of the Philippines; Oriental and Motolite Marketing Corporation; Pacific Carbonic Corporation; Pacific Paint (BOYSEN) Philippines, Inc.; Philippine Confectionery, Biscuits and Snack Food Association; Puyat Steel/Flooring; San Miguel Yamamura Packaging Corporation, Steelasia Manufacturing Corporation; Sycip, Gorres, Velayo & Co.; and United Coconut Planters Bank.