SEOUL, South Korea—Quarterly earnings surged again for Samsung Electronics, thanks to its record-breaking chip business.
The South Korean company said last Wednesday that its October-to-December earnings jumped 74 percent to 12 trillion won ($11.2 billion), compared with 6.9 trillion won a year earlier. It was slightly higher than analysts' consensus of 11 trillion won, according to financial data provider FactSet.
Sales and operating profit also rose in line with Samsung's earlier guidance. Sales rose 24 percent to 66 trillion won ($61.6 billion), and operating profit was up 64 percent to 15 trillion won ($14 billion).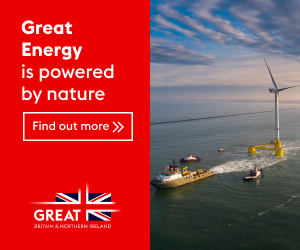 Samsung's flagship semiconductor business continued making record-high profits. The division, which supplies chips that help data centers, servers, mobile devices and computers save data and run multiple programs rapidly, generated 10.9 trillion won ($10.1 billion) in operating income during the quarter on sales of 21.1 trillion won ($19.7 billion), an unusually lucrative record for a manufacturing company.
Other divisions, however, reported lower profit or less impressive profit gains. Profit from its mobile division dropped as Samsung increased marketing spending to promote Galaxy phones, while television and display divisions posted small gains.
Profits have not suffered from the vice chairman's bribery conviction. Samsung heir Lee Jae-yong, a vice chairman and the only son of the ailing chairman, is waiting for an appeal ruling next week after receiving a five-year prison term in corruption scandals that led to the removal of the country's president.
Samsung's run of strong profit is not about to stop any time soon. For the current quarter, Samsung said its memory chip division will continue to see strong demand from data centers around the world while its mobile business will see an earnings improvement as the company is due to launch the Galaxy S9 smartphone in spring.
The company dispelled views that the memory-chip industry may have passed its peak after impressive growth last year. Samsung's stock price has not recovered its top level last November on concerns that the boom in the memory-chip business may not last.
But Samsung gave a bullish outlook on the memory-chip industry, saying that demand and market conditions will remain stable for flash memory chips, while new data centers will continue to drive growth for memory devices call DRAM.
Following earnings reports, Samsung announced a 50:1 stock split that would make its high-priced stocks more accessible and increase the trading volume. It also announced sharply increased dividends to shareholders, spending 50 percent of its free cash flow to pay dividends.