THE Social Security System (SSS) expects higher revenues and longer life if it increases the amount of money it collects from members and the amount charged against their salary to avail themselves of benefits.
According to SSS President and CEO Emmanuel F. Dooc, the combined effect of the increase in contribution rates and monthly salary credit may yield to revenues for the agency if the policy tack is implemented in April this year.
"The combined results, if we succeed in getting all these requests approved by the President, is [that] we will be able to collect more or less P45 billion in additional contribution revenues starting April to end of this year," Dooc said at the sidelines of a conference the SSS organized and held on Tuesday. "Our prayer is to get this approved by President [Duterte] and for us to also get it approved by the commission, so we can implement it starting April."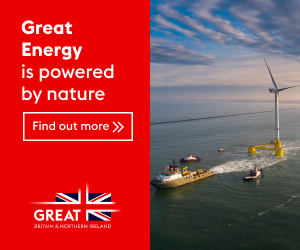 The present contribution rate of the pension fund is at 11 percent. Dooc said their proposal is to increase this by 3 percentage points, aimed at prolonging the life of the SSS.
The monthly minimum salary credit of the SSS at present is at P1,000, with a proposal to increase it to P4,000. The maximum salary credit, on the other hand, is at P16,000 a month, which the SSS is proposing to be increased to P20,000.
"It will increase the fund life from the current 2032 to, I think, 2044, which is even better than the previous fund life [we estimated] before we gave the first P1,000 tranche," Dooc said. "It was only 2042 before."
According to Dooc, factors like the increase in the number of member pensioners and additional employers because of the Duterte administration's "Build, Build, Build" (BBB) program may also contribute to the growth in revenues in contribution.
"We can't quantify because the numbers are increasing," Dooc added. "We may have more members; there may be additional payers and additional employers because of the BBB that may open up more businesses and more employment opportunities."
Earlier in the month, Dooc said he will ask Duterte to once again look into the proposal to increase minimum- and maximum-salary credit levels, as well as contribution rates this year to further increase the life of the agency.
The state-run pension-fund manager is looking to ask Duterte to issue an executive order that would apply the increases. The SSS said it hopes the order could be issued even as it waits for approval of amendments on its charter, which are still pending at the Senate.
Amendments to the SSS charter will allow the Social Security Commission to make changes in terms of the rates imposed currently by the pension fund, a power the commission doesn't have under the current charter.