HYBRID-RICE firm SL Agritech Corp. (SLAC) on Wednesday inked a memorandum of agreement (MOA) with the provincial government of Lanao del Sur for the establishment of a 50-hectare techno- demo farm that seeks to more than quadruple the province's average rice yield.
"We usually do techno-demo farms in about 2 to 3 hectares; this is the biggest we will have. And we are spending for the labor, inputs, rice seeds, chemicals and everything," SLAC Chairman and CEO Henry Lim Bon Liong said in a news briefing on January 30.
"As part of Go Negosyo, we are doing our part to help the people of Marawi to recover," Lim added.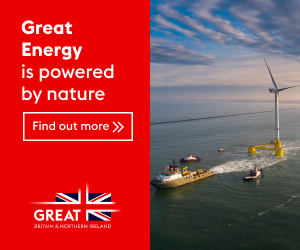 SLAC Senior Technical and Promotion Consultant Dr. Frisco M. Malabanan said the firm is spending around P1.65 million for the establishment of the 50-hectare techno-demo farm in Bubong, a municipality near war-torn Marawi City. The project costs around P30,000 to P35,000 per hectare, Malabanan said.
The average rice yield in the area is around 3 metric tons (MT) to 3.5 MT, way below the 7 MT to 14 MT per hectare average yield of SLAC's hybrid-rice varieties.
"This is a 50-hectare model farm so the farmers of Marawi and surrounding areas of Lanao del Sur will benefit from hybrid-rice technology," Malabanan said.
"We already conducted a technical briefing to around 55 farmers from the Marawi area and we started already the seed sowing in the area using our varieties SL8 and SL18," Malabanan added.
Lim said they are planning to set a harvest festival in the 50-hectare techno-demo farm by April, where they would invite President Duterte as a special guest.
Provincial Agriculturist Engr. Mohamadali D. Macaraya of Lanao del Sur said the establishment of a techno-demo farm in their province would encourage farmers in their area to adapt  to modern rice-farming technologies.  This, Macaraya noted, would allow the province to improve their rice output and reduce their reliance for food supply from other nearby rice-producing provinces.
"This is a big help for Marawi and Lanao del Sur. You know Lanao del Sur has been using traditional methods of farming and now, we have a new technology from the SLAC, who contributed this 50 hectares to our people," he said.
"This will be replicated to nearby barangays and municipalities of Lanao del Sur. Lanao del Sur has a potential of 40,319 hectares of irrigable areas and only 3,000 hectares are irrigated. Much of of food consumption are bought from nearby provinces," he added.
Macaraya said they are eyeing to plant hybrid rice to at least 1,000 hectares this year in the municipalities of Bubong, Ramain and Buadiposo-Buntong.