Story and photo by John Bello | Correspondent
CAMP NAKAR, Lucena City—A revamp hit the Quezon Police Provincial Office (QPPO) and stripped four police chiefs of their assigned areas in Sariaya, Tiaong, Lopez and Lucena.
Officiating the turnover ceremony here last Friday, QPPO head Senior Supt. Rhoderick Armamento announced the replacements of Lucena City police chief  Supt. Reynaldo Maclang; Sariaya police chief Supt. Rodrigo Soriano; Tiaong police chief Supt. Freddie Dantes; and Lopez police chief Supt. Romulo Albacea.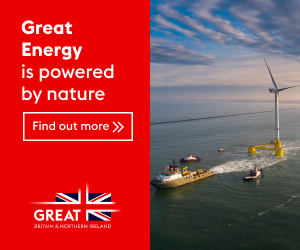 Maclang was replaced by Supt. Vicente Cabatingan; Soriano was replaced by Supt. Rafael Torres; Dantes was replaced by Supt. Erwin Obal; and Albacea was replaced by Soriano.
Maclang assumed the post at the city police station here last September, just a few days when its police personnel was replaced by Biñan City policemen. Lucena City policemen were also transferred to Biñan City police station in an unprecedented police reshuffle.
Armamento said the reason for the latest revamp could be the poor performance of unit police commanders who may have already reached two years of tenure or it could be to improve the performance of the police stations concerned.
He said the transfer of police assignment is a regular policy of the Philippine National Police, where unit commanders, regardless of their ranks, can be reassigned or transferred to any office or unit anytime or as may be warranted by their sworn mandate.
Saying the career and growth of a police officer as a leader requires an integrated transformation, Armamento reminded the newly installed police chiefs of the three PNP programs: the Community Mobilization Program, the campaign against illegal drugs and the internal cleansing program of PNP chief Director General Ronald M. dela Rosa.
Armamento stressed the need for commitment and discipline of police commissioned officers and noncommissioned officers as significant to the maintenance of peace and order and in the combat of all forms of criminality in the entire province.
The 1,764-strong QPPO has been gearing up and enhancing its capability in responding to critical incidents like hostage-taking, bombing, bank robbery and other forms of terroristic activities in the whole province.
Armamento disclosed its enhancement plan two weeks ago during the closing ceremonies of the 54 men who graduated from the 3 month sof specialized training of the Police Special Weapons and Tactics (SWAT), a crack team considered highly equipped and prepared to perform high-risk operation such as hostage rescue, bank assault, high-risk surveillance, counter-terrorism and other forms of high crimes.
Of the 54 newly minted SWAT personnel, 27 came from QPPO and the rest from the police provincial offices of Cavite, Laguna, Batangas and Rizal.
Armamento thanked Quezon Gov. David  Suarez for assistance in enhancing police capability in responding against various crimes in the province and cited the recent donation by the provincial government of a SWAT van, four high-end motorcycles, various service weapons, bullet-proof vests and equipment to the QPPO.
Image credits: John Bello